Deen Dayal Upadhyaya College
Mode : Offline - Room no. 412 of Deen Dayal Upadhyaya College, DU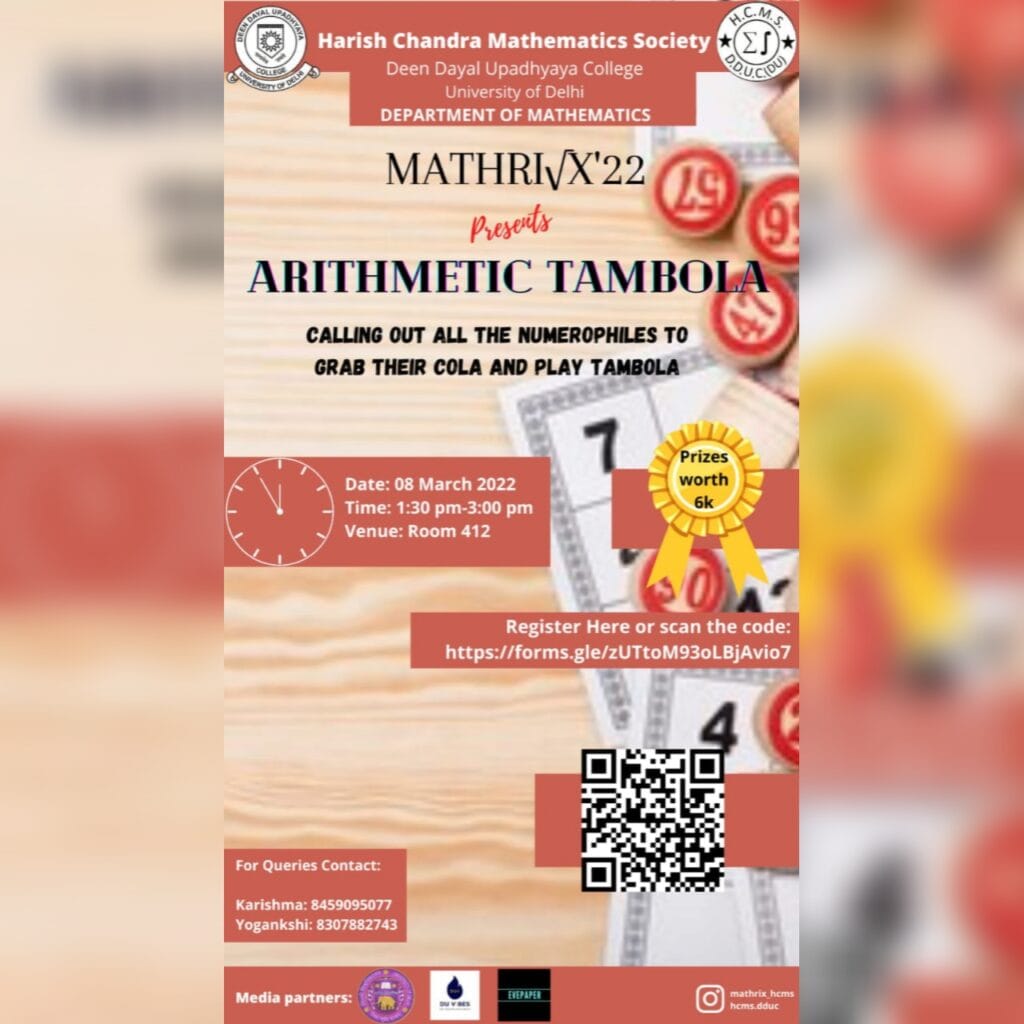 Are you the *_Number Ninja_* who has numerophillic symptoms or the *_notorious πrate_* who has an extra stock of luck? If yes, then invade the mathletes of *The Harish Chandra Mathematics Society* of Deen Dayal Upadhyaya College.
The *Mathrix'22* is back with a bang to entertain all the gameaholics. Presenting to you the most thrilling and captivating game, *_"Arithmetic Tambola "_* Do not come in a pack, come forward like a lone wolf and show your calibre.
Date- March 8, 2022
Time- 1:30 pm to 3:00 pm
Venue- Room Number 412
To keep the spirits high, follow the rules mentioned below:
1. Mark/dab all the numbers found in the ticket as they appear in the game.
2. The player who first marks all the numbers into a winning pattern and calls a win is declared as the WINNER after the organising team checks the ticket and verifies it with the numbers drawn.
3. Only single participation is allowed.
Win the game and take home with you a hefty cash prize and E-certificates. So, what are you waiting for?
Limited Seats Available* _Grab your Cola, and get ready to play TAMBOLA._ 
Participation Certificate