Xavier's Commerce Society
Date : 26-03-2022 to 03-04-2022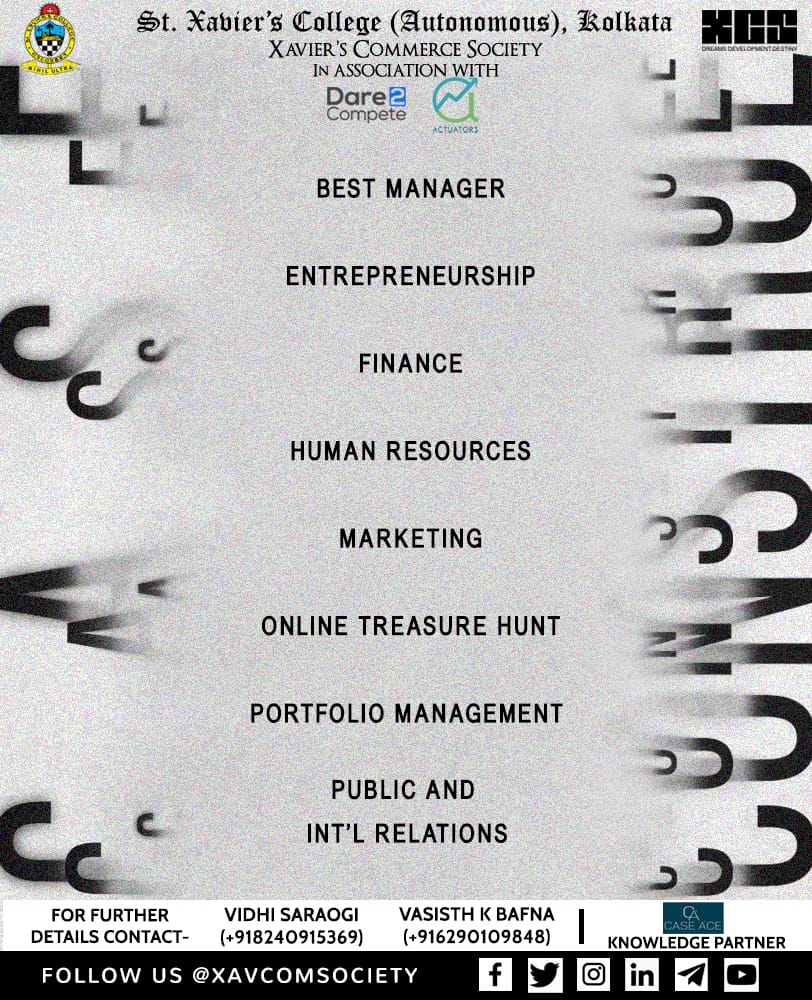 The Case Construe heralds Insignia, an international level management fest for undergraduate students.
It is a platform for students across the globe to take part in a diverse range of events conducted online.
With a large number of events like
Best Manager
Entrepreneurship
Finance
Human Resource Management
Marketing
Public and International Relations
Portfolio Management
Online Treasure Hunt
The Case Construe offers participants a platform to exhibit their corporate acumen. Augment your skills as you attempt to overcome the challenges presented in the course of each event and grab the opportunity to win cash prizes. This is an amazing opportunity that will lead you to an expedition of intellectual encounters, team-building attributes and conceptually stimulating topics to discuss. All in all, if you're interested in case cracking then you should waste no time and register right now!
Cash Rs. 16000/-
Discount Coupons for Courses
Participation Certificate
Ronit Sanghai
6296275969
Keshav Harlalka
9830409877