CV Writing and Future Prospects of Foreign Education amid Covid-19
CV Writing and Future Prospects of Foreign Education amid Covid-19
Illuminer Counsel, Jesus and Mary College
Eligibility : Undergraduates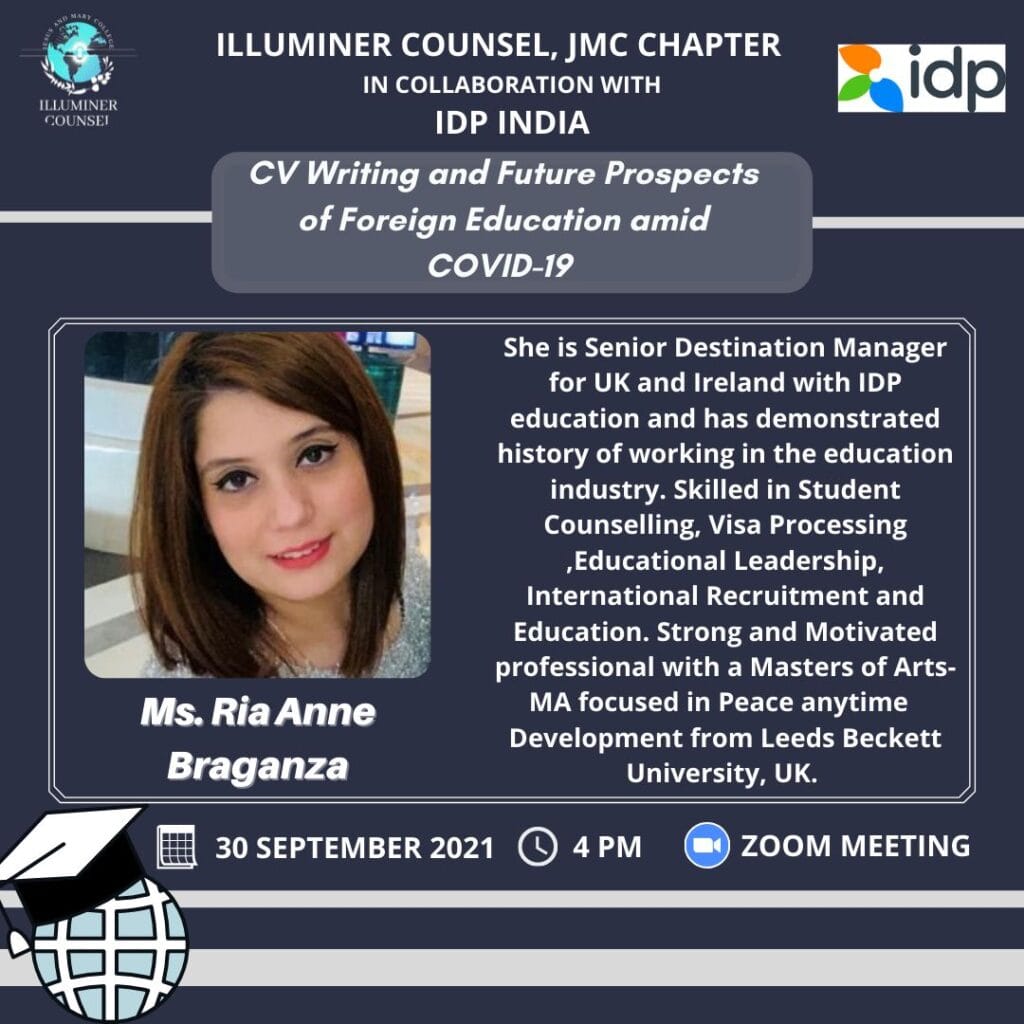 Have you decided to pursue your higher education abroad?
If the more you research, the more daunting the process seems, with so many requirements for a simple application and deadlines as the entire process is very hard to handle without proper guidance and knowledge.
Illuminer Counsel, Jesus and Mary College in collaboration with IDP India is here with a solution and brings you a talk in collaboration with IDP India with speaker Ria Anne Braganza to discuss the CV Writing and Future Prospects of Foreign Education amid Covid-19
Ria Anne Braganza is a Senior Destination Manager for UK and Ireland with IDP Education and has demonstrated a history of working in the education industry. Skilled in Student Counseling, Visa Processing, Educational Leadership, International Recruitment and Education, she is a strong and motivated professional with a Master of Arta – MA focused in Peace and Development from Leeds Beckett University, UK. Don't miss this golden opportunity to understand the entire process and gather tips that will help you with your applications post-undergraduate. Save the date and register below!