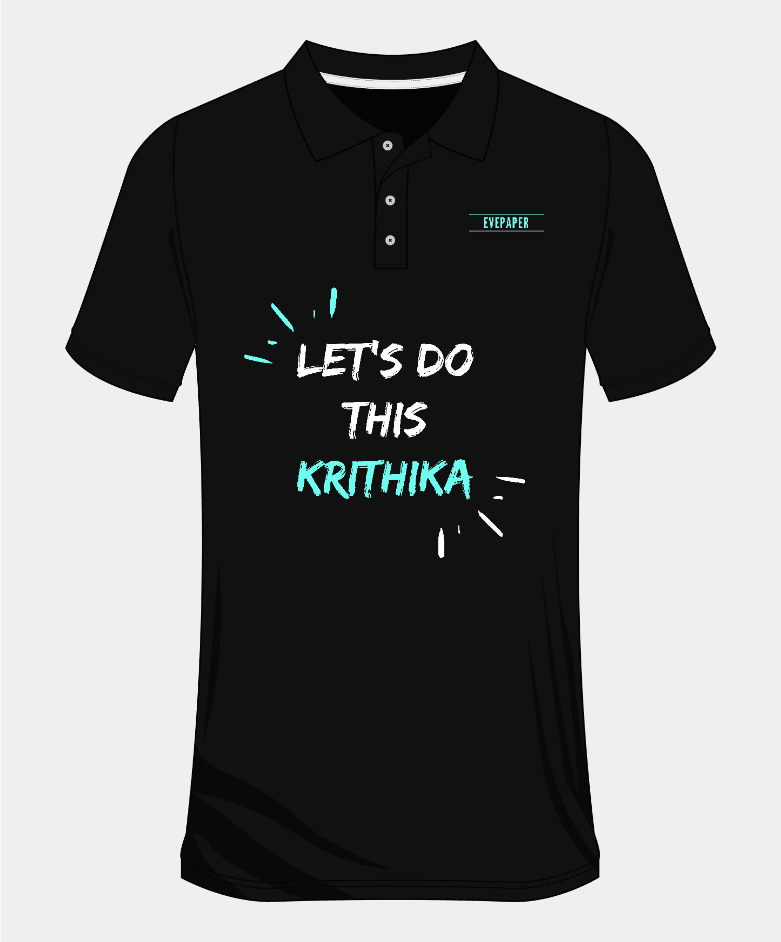 Personalised 100% Premium Cotton Polo T-shirt
Wear Your Motivation, Conquer Every Challenge!
Premium Comfort: Crafted from 100% premium cotton for all-day luxury.
Personalized Power: Your name + "Let's Do This" = Unstoppable You!
Motivation on Demand: Wear your inspiration and conquer challenges.
Premium Fabric: Pre-finished for lasting quality; no color fading, pilling, color bleed, or shrinkage concerns.
Durable Print: Ensured longevity; print won't fade or tear over time.
Thoughtful Gift: Spread motivation with a personalized touch.
Sizes: XS    S    M    L    XL    2XL    3XL
Delivery Estimate: 5 Days PAN India – Free Delivery 
Reviews of our
****Previous Edition****
Polo T-shirt Merchandise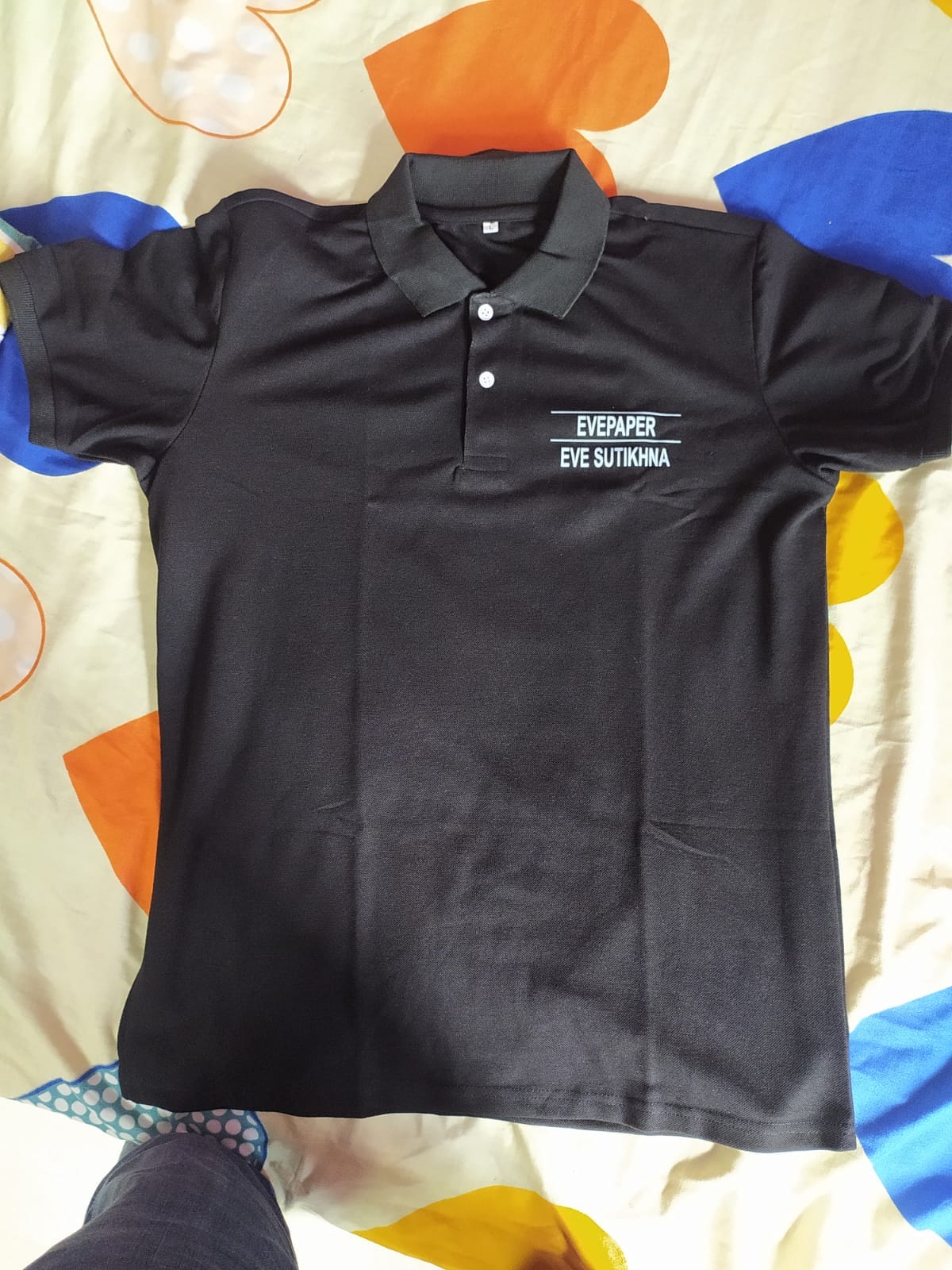 "Good quality, nice design, perfectly printed and also comfortable and fitting to me"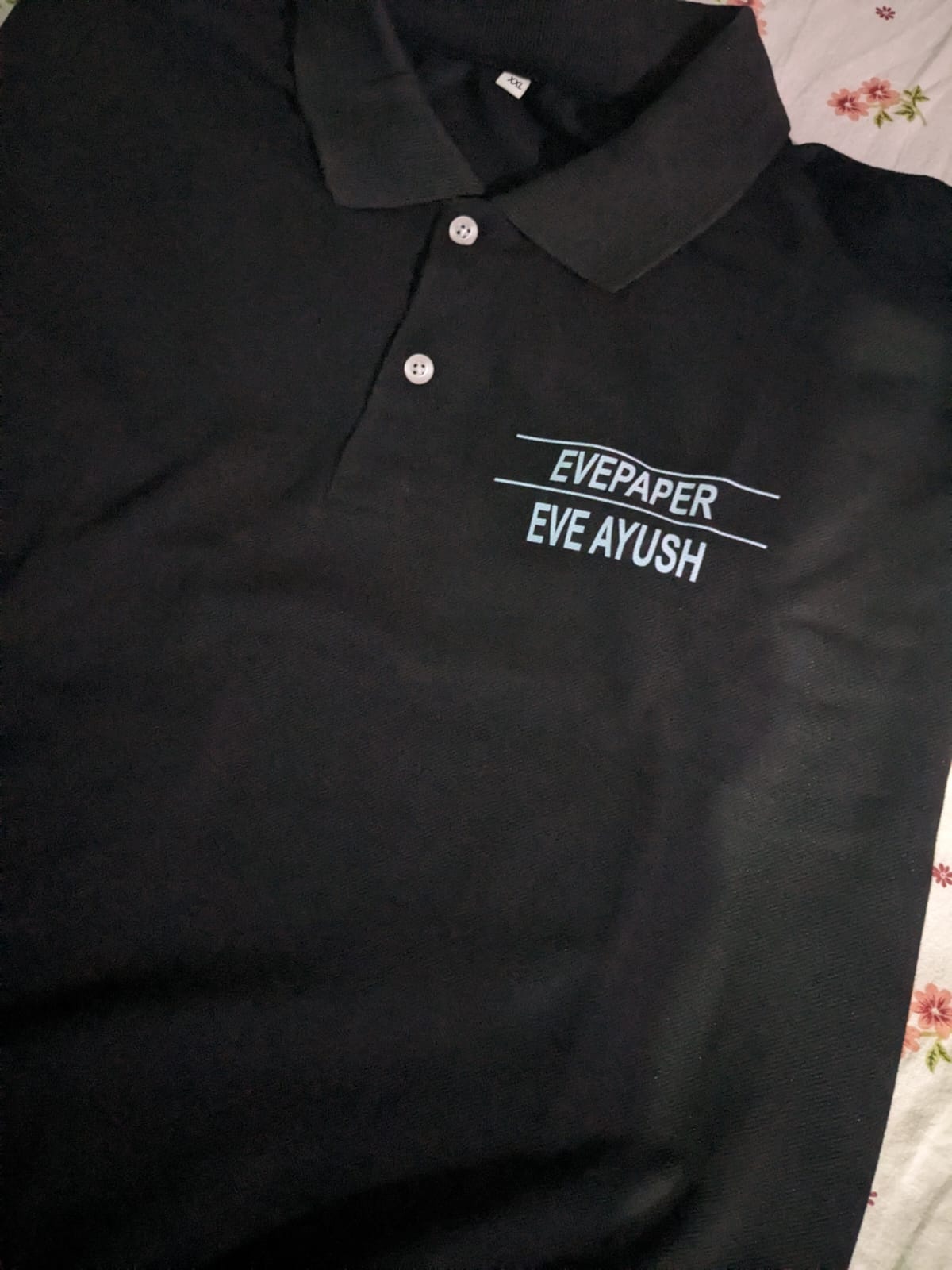 "Today I received the dress it was beautiful.... I love it ❤️"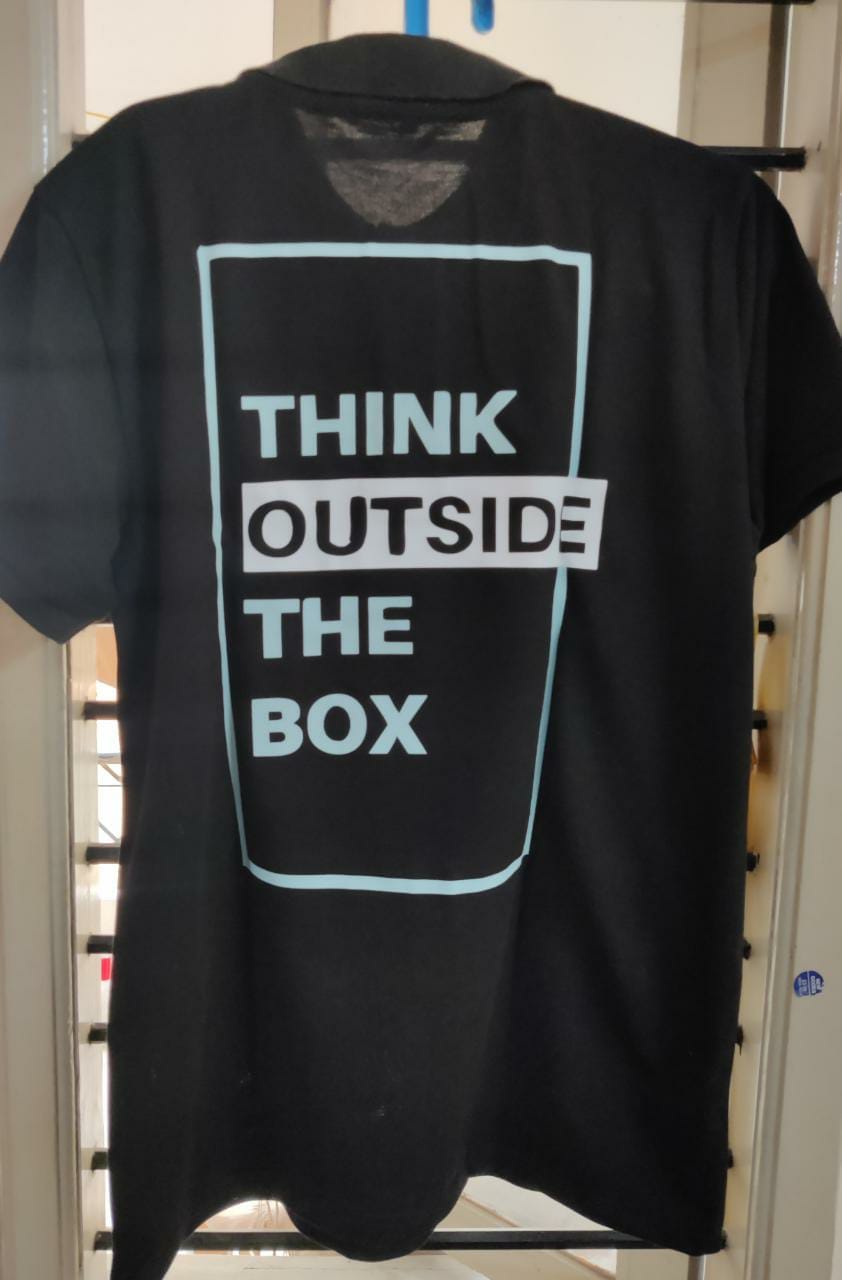 "Loved the quality of cloth, it's super premium and soooooo comfy"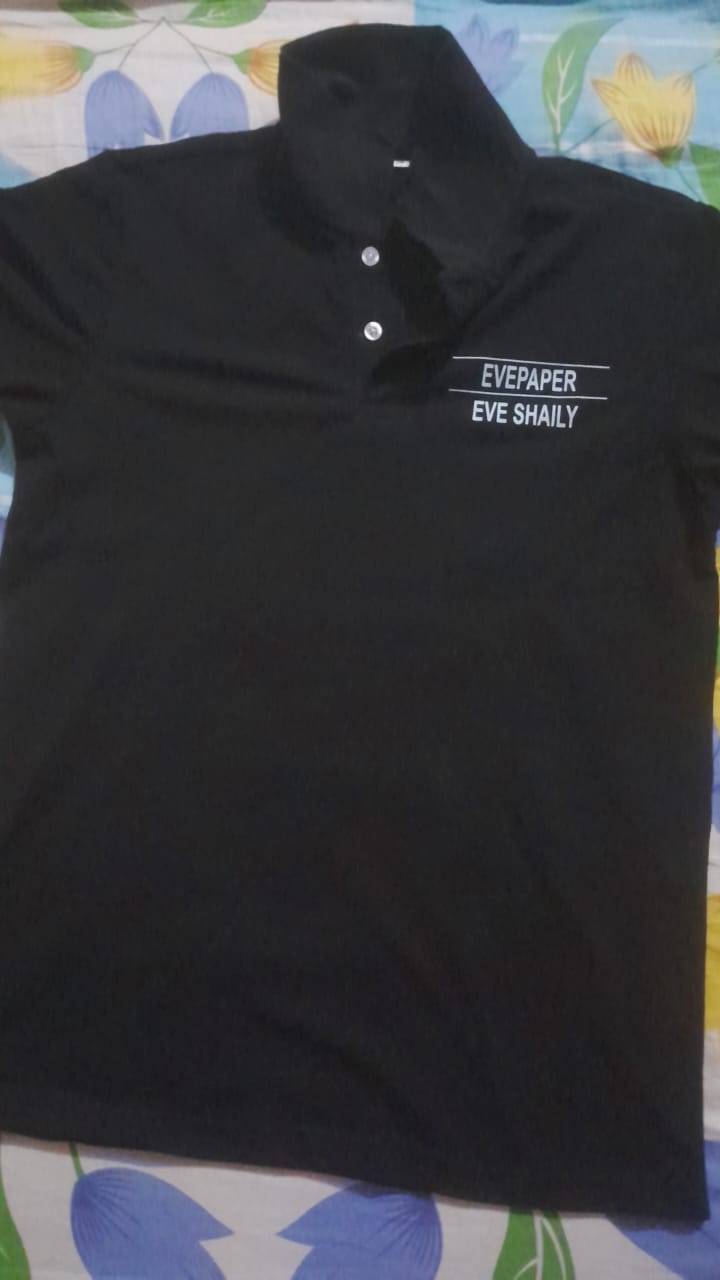 "I wasn't expecting this quality at 500. Thank you Evepaper loved your merchandise!"
Introducing our Personalized 100% Premium Cotton Polo T-shirt – a wardrobe essential that combines comfort, style, and motivation in one stunning package. This remarkable piece is not just a garment; it's a source of inspiration that empowers you to conquer challenges with confidence.
👕 Premium Quality, Ultimate Comfort 👕 Crafted from the finest 100% premium cotton, this Polo T-shirt offers a luxurious touch against your skin. The breathable fabric ensures all-day comfort, allowing you to seamlessly transition from casual outings to active pursuits without compromising style or ease.
🎯 Let's Do This: Your Personal Motivation 🎯 The true magic of this T-shirt lies in its powerful message. The front proudly displays the phrase "Let's Do This," followed by your name – a personalized touch that makes it uniquely yours. Designed to remind you of your strength and determination, this mantra serves as a motivator during moments when you need that extra push.
🌟 Versatile Style, Endless Possibilities 🌟 Whether you're gearing up for a team-building event, a day at the office, or a casual weekend outing, this Polo T-shirt effortlessly complements your style. Its timeless design ensures it's not just a passing trend, but a wardrobe staple that can be paired with jeans, chinos, or shorts.
🤝 A Thoughtful Gift Idea 🤝 Looking for a meaningful gift for a friend, family member, or colleague? Surprise them with a Personalized "Let's Do This" Polo T-shirt. By giving them the gift of motivation, you're helping them stay focused and empowered on their journey to success.
Elevate your attire and your mindset with the Personalized 100% Premium Cotton Polo T-shirt. Embrace the mantra, embrace the motivation, and let's tackle every challenge together – because with this T-shirt, you've got the inspiration you need to say, "Let's Do This!"
Note: Due to the personalized nature of this product, please allow extra processing time for customization. Colors and designs may slightly vary in the actual product.