Keynote Lecture By Kanwal Sibal
Keynote Lecture By Kanwal Sibal
The Planning Forum, St. Stephen's College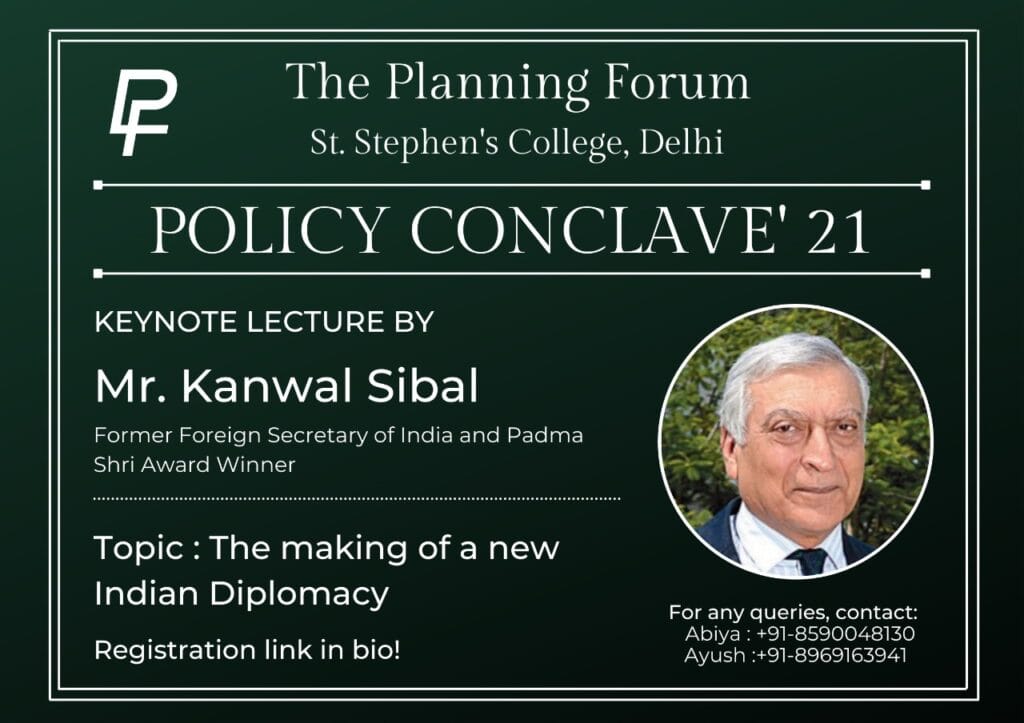 Greetings from The Planning Forum, St. Stephen's College! 

Are you interested in knowing more about changing trends in our diplomatic relations? How do we maintain relations with the rest of the world in a dynamic environment?

In light of such questions, we present to you our Keynote lecture for Policy Conclave by Mr Kanwal Sibal
Topic: Non-alignment to Multi-alignment: The making of new Indian Diplomacy
Date: 28th October 2021
Time: 4:00 PM

Kanwal Sibal is a senior Indian diplomat and was Foreign Secretary to the Government of India from July 2002 to November 2003. His diplomatic career spans 41 years wherein he was also a member of India's National Security Advisory Board. Ambassador Sibal writes regularly for national journals and periodicals on international affairs.

With the help of her expertise, we hope to enrich participants with the changing trends in Indian diplomacy.

To learn more, register for the event through this form.

Grab the opportunity to hear from and interact with the senior diplomat.

Hope to see you there!