SAGE- The Debating Society
Mode : Online - Google Meet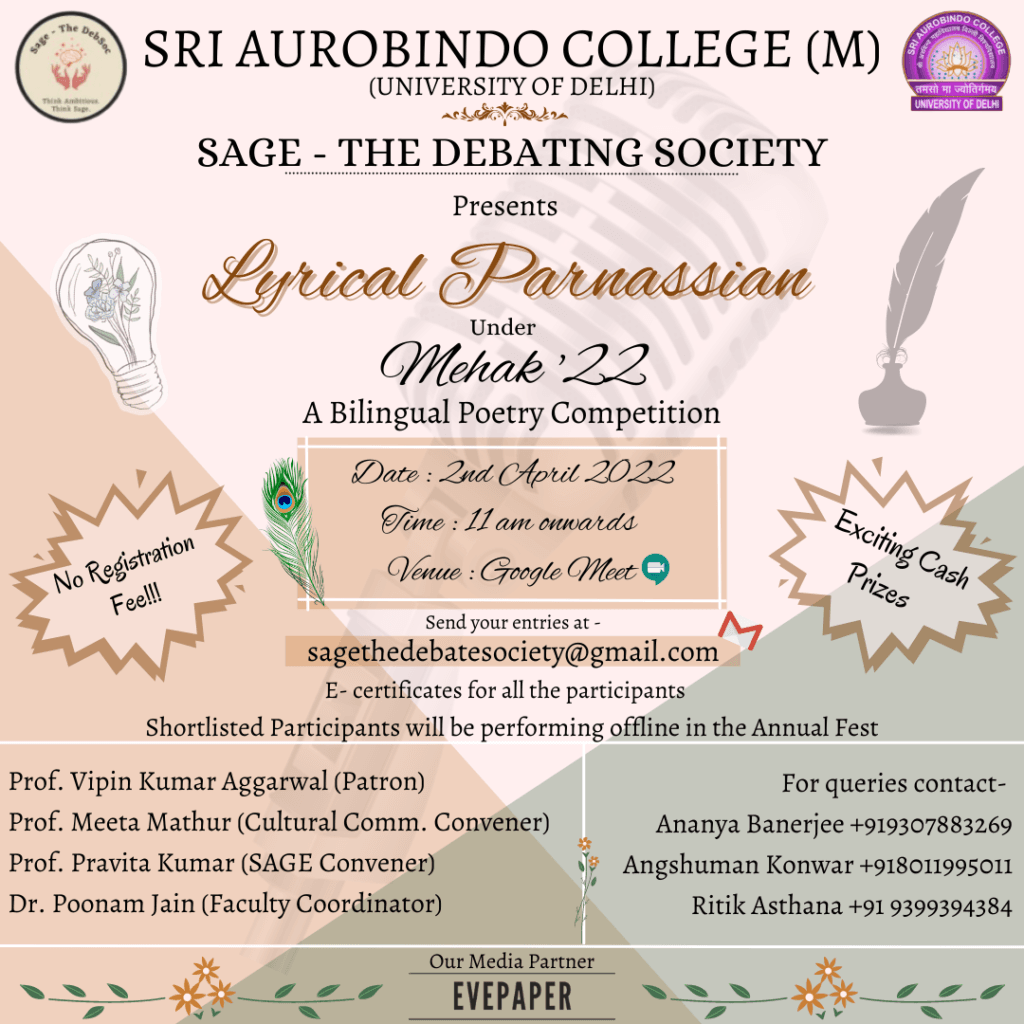 "You aren't different, you are unique. Being different just means you aren't the same as…being unique means, you are one of a kind. ~ Cornelius D. Jones Greetings Writers
 SAGE, The Debating Society of Sri Aurobindo College, (Day) ,University of Delhi , is back with its annual fest 
 MEHAK'22 
 Under the event banner, we are proud to announce our cultural fest     
𝗣𝗮𝗻𝗮𝗰𝗵𝗲 𝗽𝗵𝗼𝗲𝗻𝗶𝘅
For all the creators out there, it's time to put forth your exemplary writing skills onto paper and enlighten us with your views. We welcome all the writers to be a part of  Essay Writing Competition- ENLIGHTENING EXPOSITION
on this occasion, for which the theme is: 
The notion of One Nation- One Election will allow significant national development.
Details to keep in mind: 
Date: 31st March,2022 
Time: 12:00 Noon 
Venue: Google Meet 
Rules: 
It is a bilingual competition therefore the entries shall be submitted either in English or Hindi 
Same medium of language shall be maintained throughout the essay. 
The participants are requested to express their views in 500-700 words. 
Both handwritten and typed entries are accepted.
The participants shall avoid plagiarism, amounting to which might lead to negative marking 
Participation Certificate
Ananya Banerjee
9307883269