MEMEZAAR 2.O ( Meme-Making Competition )
MEMEZAAR 2.O ( Meme-Making Competition )
Date : 15-02-2022 to 05-03-2022
Eligibility : Undergraduates, Post Graduates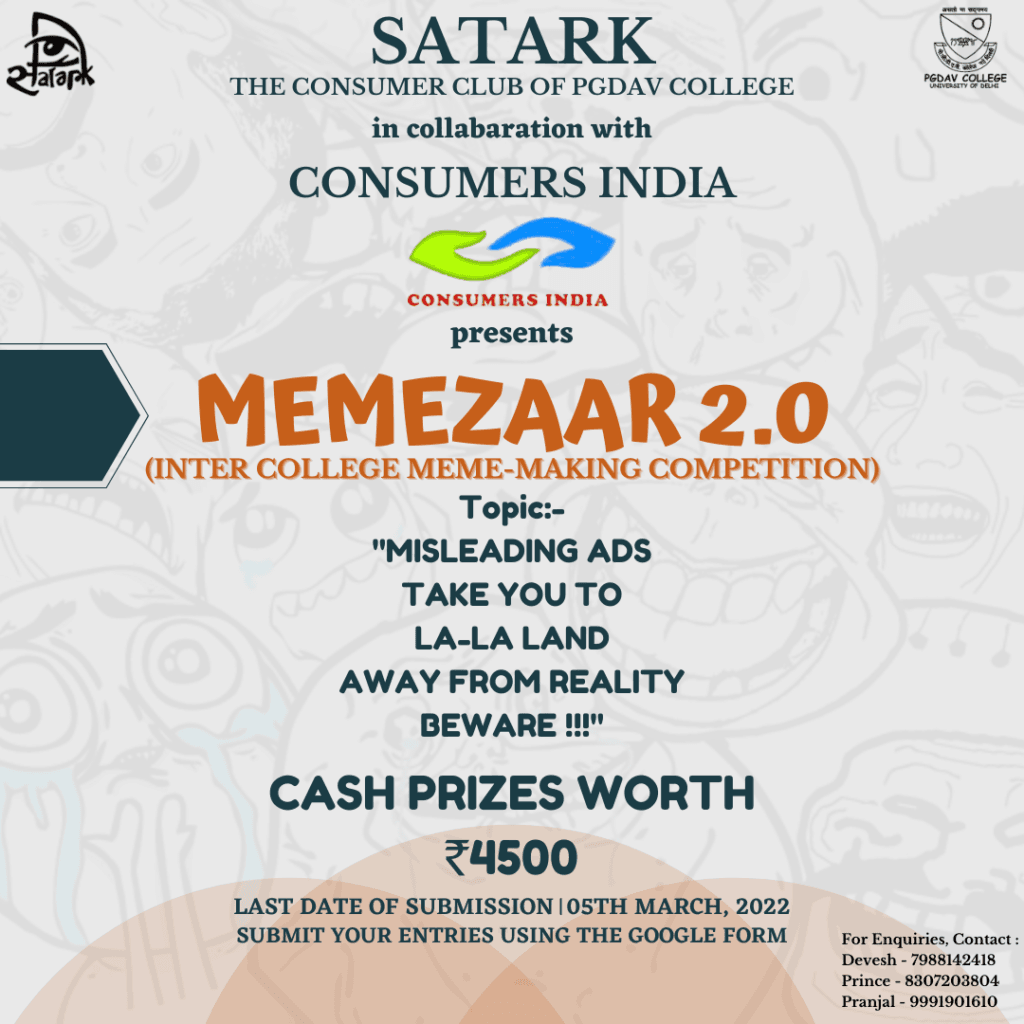 𝗥𝘂𝗹𝗲𝘀 & 𝗥𝗲𝗴𝘂𝗹𝗮𝘁𝗶𝗼𝗻𝘀 
1. Only one entry per person is allowed.
2. This competition is open for UG as well as PG students PAN INDIA.
3. Meme should not be related to any individual.
4. Plagiarism strictly prohibited.
5. Language can be bilingual (English or Hindi).
6. Your name should not be mentioned anywhere in the meme.
7. We have the right to repost your meme
8. Meme should not be made public till the results are out.
9. File should only be in PNG / JPEG form .
10. Any entry that includes inappropriate, offensive or derogatory language or gestures will be disqualified.
11. Please note that no entries will be accepted after the deadline.
12. Decision of judges will be final and binding.