Date : 05-03-2022 to 09-03-2022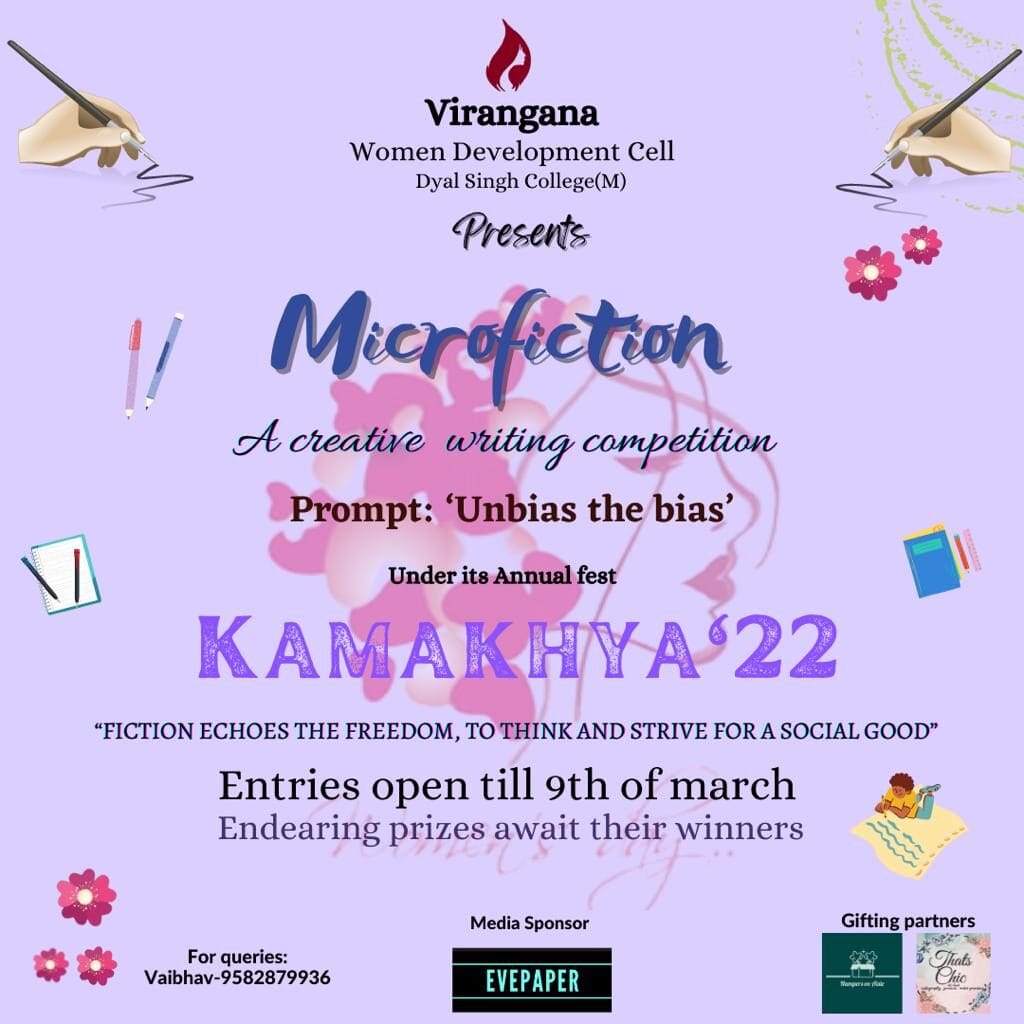 *Greetings*  
We are writers my love. we don't cry, we bleed on paper_ Sometimes it's best to portray yourself with words because they are limitless and engage you in a phenomenon so exclusive. If you don't see a story you like, write it on your own.
 "VIRANGANA"- the Women Development Cell of Dyal Singh College (M) is enthralled to inform you that we are organising a _micro-story writing competition_ under its annual fest Kamakhya'22 and the theme is *unbias the bias.* Let your words gush with emotions that are lesser heard.
Guidelines for Micro-story:-
• The word limit for the micro-story is 100 words.
• The theme for the story will be *'unbias the bias'.*
• The account must be in first person.
• The story must be the original creativity of the candidate.
• Any sort of plagiarism is not allowed. If found plagiarised, it will lead to cancellation of entries.
• The decison of the adjudication panel will be final.
• Winners will be awarded thrilling prizes.