Date : 04-03-2022 to 08-03-2022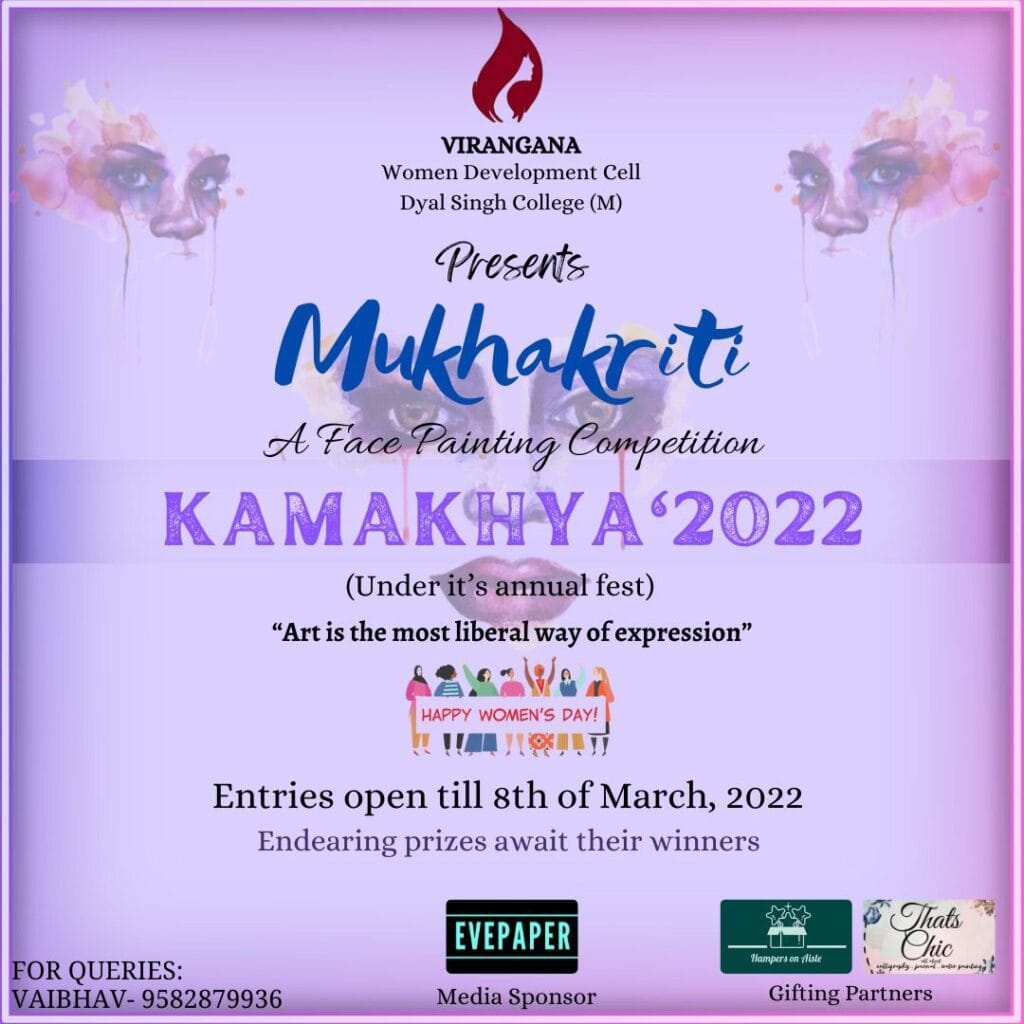 Rules for Mukhakriti:-
• The participants are themselves responsible for choosing the colours to be used.
• The usage of colours friendly to skin is the sole responsibility of participants.
• The face painting must be own creativity of the participant.
• Using any idea that is previously used or any sort of plagiarism is completely prohibited.
• The participants will be judged on the creativity as well as commitment towards the topic.
• The decison of judges shall be final.