VIBGYOR - The Fine Arts Society Of Shivaji College
Date : 12-02-2022 to 22-02-2022
Eligibility : Undergraduates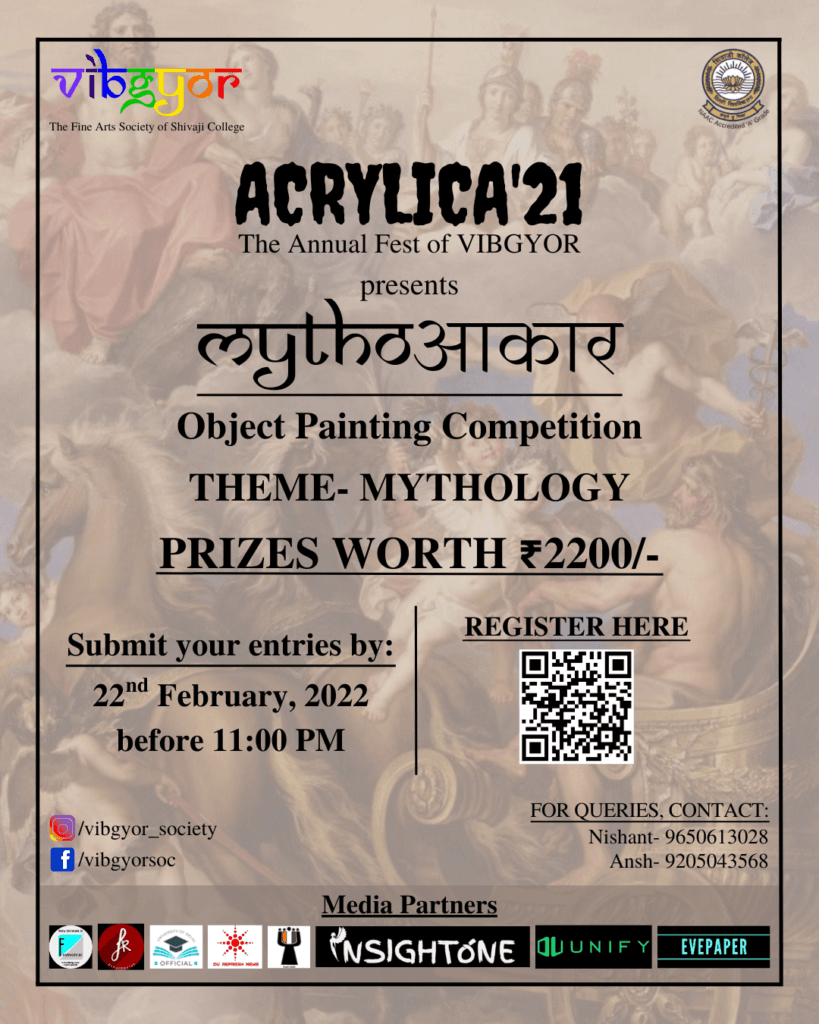 Steps to participate:-
You need to follow our Instagram page 
Your entries will be accepted through the google form. 
Google form will be open from 12th feb till 22nd feb 2022. 
Attach your artwork in the google form itself.  
Rules:- 
Theme of the competition:- MYTHOLOGY 
Digital artworks won't be accepted 
Painting must be done on any object like stone or kitchen items except paper. 
Individual entry will be accepted. 
Participant's signature should be mentioned on their artwork. 
Plagiarism is not allowed. 
Judgment Criteria:- 
Artworks will be judged on the basis of interpretation of theme, creativity and neatness. 
VIBGYOR's decision will be final.  
NOTE :
Vibgyor reserves all the right to change rules without any prior notice. Results will be announced on 4th march 2022
Follow our Instagram handle and Facebook page for more updates. 
Nishant
9650613028
Ansh
9205043568