Neolithic Cultures of the Indian Subcontinent
National Webinar on 'Neolithic Cultures of the Indian Subcontinent'
Itihāsa- The History Association of DCAC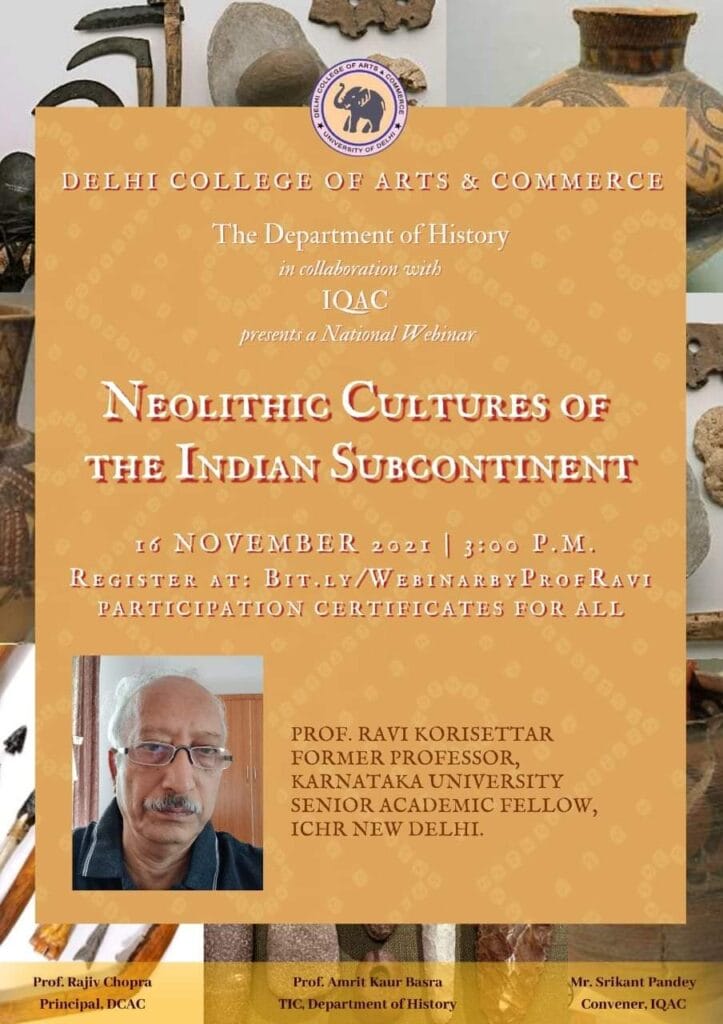 Greetings from Itihāsa- The History Association, Delhi College of arts and Commerce, University of Delhi.
We are pleased to invite you to a National Webinar on 'Neolithic Cultures of the Indian Subcontinent.' in collaboration with IQAC.
Our guest speaker, the very distinguished, Prof. Ravi Korisettar, is a Senior Academic Fellow at Indian Council of Historical Research. He is a former professor of Karnatak University and has guided many PhD scholars throughout his three decades teaching career. He is a prize contributor in deciphering the various nuances within Indian Prehistoric Archaeology. His notable works include, Early Human Behaviour in Global Context, Beyond Stones and the More Stones series along with numerous articles. We believe it to be our utmost privilege to be able to hear to Prof. Korisettar and his ideas on the various Neolithic cultures of the subcontinent.
Note: Participation Certificate for all. We hope to see you.