Dimensions-The Mathematics Society of Motilal Nehru College, Delhi University
Eligibility : Undergraduates, Post Graduates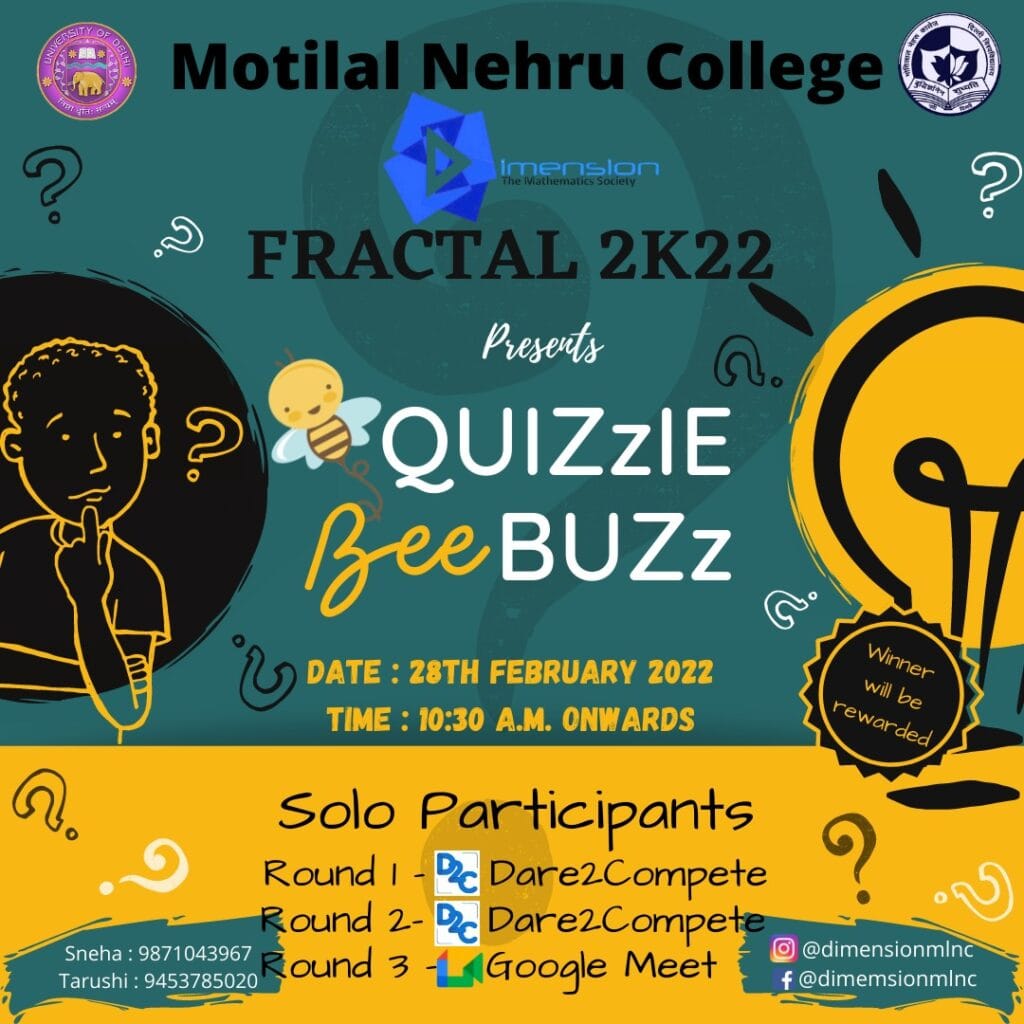 Hola Philomaths!!
Do u love solving brainstorming mathematical equations
Are you a clever Riddle and puzzle solver?
Well,here's presenting an event that will suit your taste perfectly!
 *DIMENSION*- The Mathematics Society of Motilal Nehru College presents 1st Event of their annual fest *FRACTAL 2k22* *QUIZzIE Bee BUZz* Pull up your socks to test your arithmetic.
*
Round 1:* *Jumble Mumble*
To everyone who loves decluttering jumbled words and have a keen interest in Mathematical expressions,we have an interesting round that will keep u enticed !!
*
Round 2:* *Every Y has it's X* "Things grow stronger when you integrate and deteriorate when you differentiate" Yes,you guessed that right! So come test your integration and differentiation skills with a riveting round served exclusively for you
*
Round 3:* *Binary Code!!* _"Is this the beginning or the end of the maze!!"_  
Come get lost in the maze of Mathematics and find your way out by solving some fascinating arithmetic equations   "Dont just gaze Change your pace To win the race"   Come,reap the rewards of being a true mathematicaphile and walk out of our maze with exciting prizes!
Round 1: Google form Round 2: Zoom Round 3: Zoom  
Worth Rs 75,000 cash prize for winners
Tarushi
9453785020
Sneha Panwar
9871043967