Deen Dayal Upadhyaya College
Mode : Offline - Room no. 421 of Deen Dayal Upadhyaya College, DU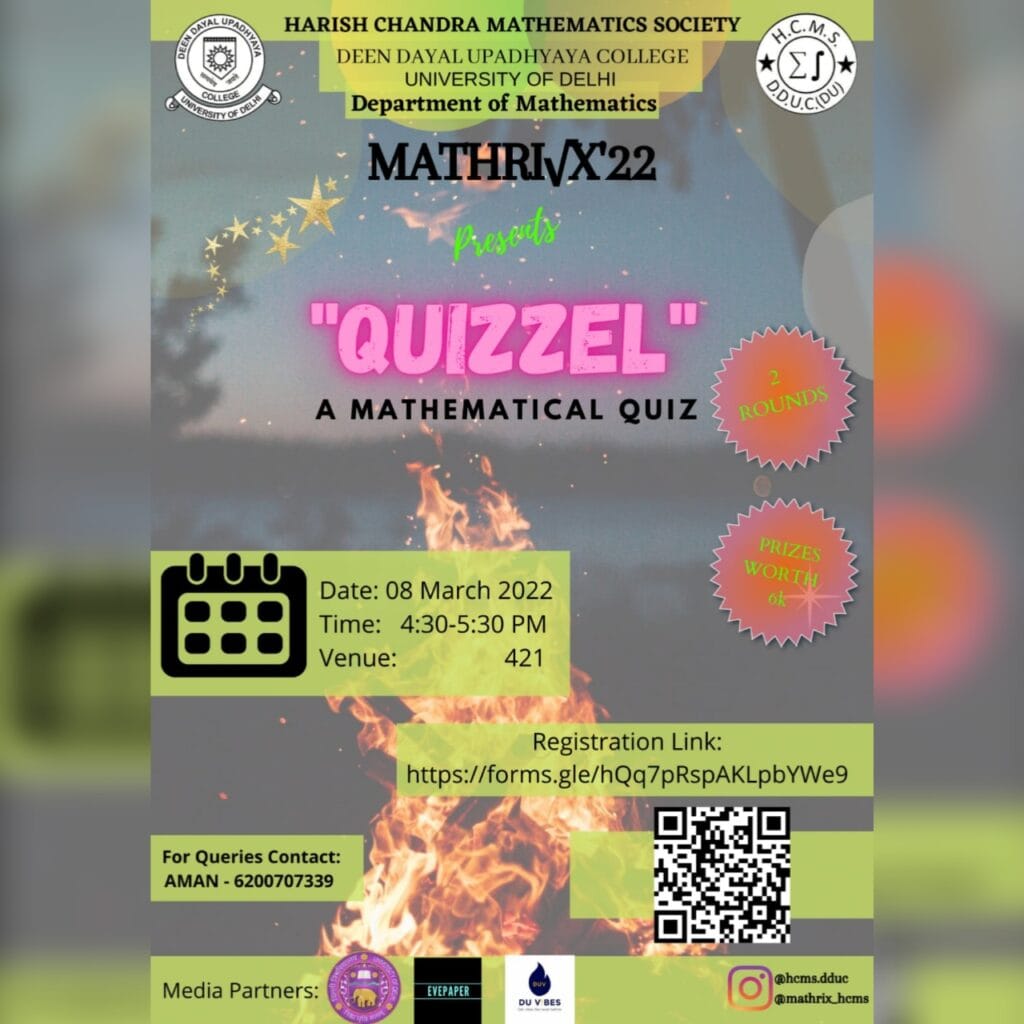 Hey !!!! "`That awkward moment when you finish a math problem and your answer isn't even one of the many choices."` Roll Up your sleeves and Pull your socks Up for the most awaited fiesta.
The Department of Mathematics, Deen Dayal Upadahaya College*=, is back again with its _ANNUAL FEST MATHRIX_'22 featuring *Quizzel* Mathematical Bonfire where Mathematical problems are served for you to taste Hungry for Mathematical Marshmallow then come join us on 8th March 2022 (Room no. 425)
This year Quizzel consist of 2
*Round 1* will be a fun filled rapid fire sort with questions from logical reasoning and basic mathematics that we all enjoy
*Round 2* will be for the mathematical tint; brainstorming the best of your mathematics knowledge will be a must in here!
Lottery : Award winning upto 6k I've done the calculation and your chances of winning the lottery are identical whether you play or not .