VIBGYOR - The Fine Arts Society Of Shivaji College
Date : 12-02-2022 to 22-02-2022
Eligibility : Undergraduates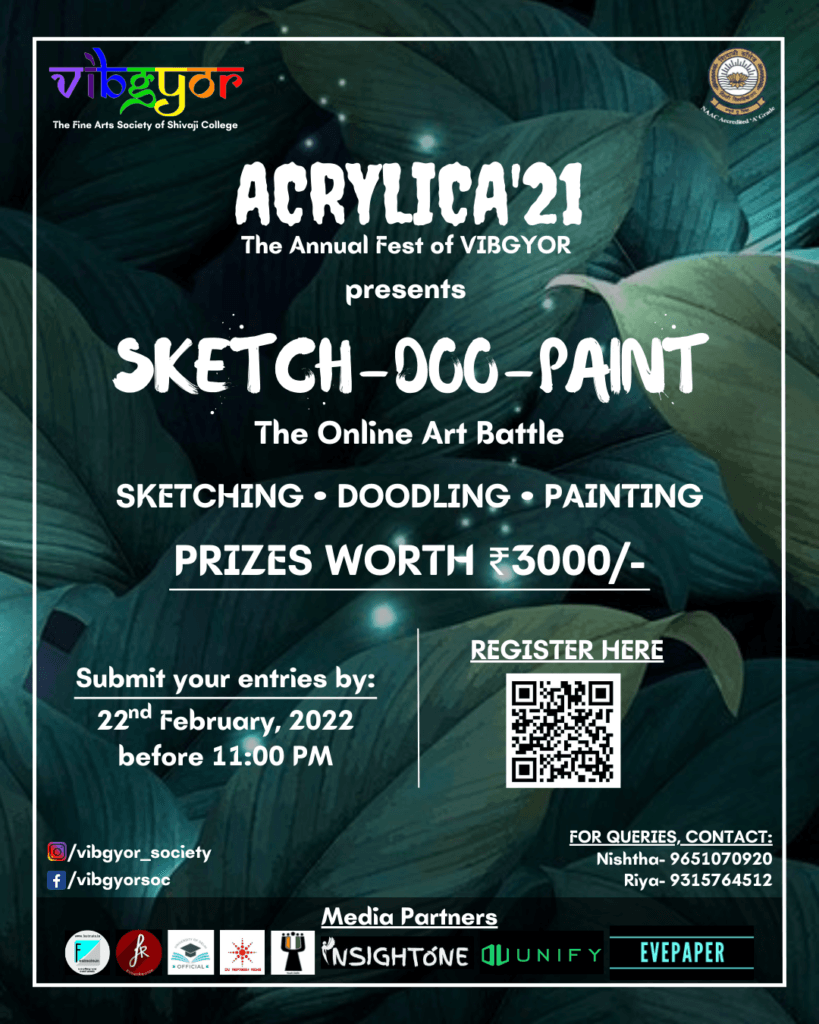 Participants can send their entries in 3 different categories:
Sketching   
Doodling   
Painting     
Steps To Participate
Follow us on Instagram.  
Participants have to fill the google form and upload their artwork.  
The google form will open from 12th February to 22nd February.  
Participants are allowed to send one entry per head for each category.    
General Guidelines-  
Filling the Google form is mandatory.  
Digital artworks are not allowed. 
Participant's signature on their artwork is mandatory.  
Plagiarism will lead to direct disqualification.  
Posting will soon begin on the page after registrations start and likes will be counted till next 3 days.   
Judgement Criteria- 40% preference will be given to the likes, comments and 60% preference is given to the artwork.
Vibgyor decision will be final.
Nishtha
9651070920
Riya
9315764512