Eligibility : Undergraduates
Mode : Offline - Lakshmibai College, Ashok Vihar, Delhi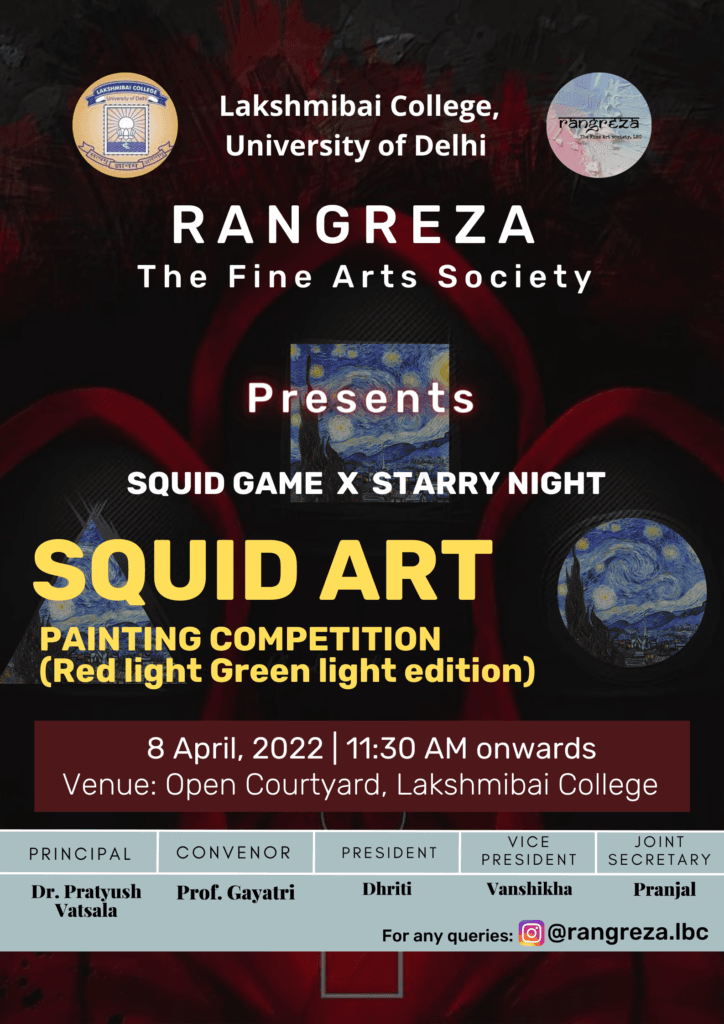 Bring your colours, as Rangreza-The fine arts unit of CIE cell, Lakshmibai college presents you the most interesting competition ever "SQUID ART- Red Light Green Light" under it's annual event Renovatio 2.0 
 SQUID ART is a painting competition with so many twists and turns.
As the theme suggests, all the participants have to face many hurdles to complete their final artwork. SQUID GAME x STARRY NIGHT
Well, now you know a little about the competition if not all.
DATE: 8th April, 2022
Time: 11:30 onwards
Venue: Open Courtyard, Lakshmibai College
ONLY GIRL PARTICIPANTS ARE ALLOWED!
Exciting prizes and rewards for winners and participants.
Mark your calendars and REGISTER NOW!
Gift hampers and Certificates to the Winner and Runner Ups. E-certificates to the participants.
Gift hampers and Certificates
Participation Certificate