College of Vocational Studies
Time : 11:00 am - 05:00 pm
Mode : Offline - Bipin Chandra Pal Auditorium, CR Park, New Delhi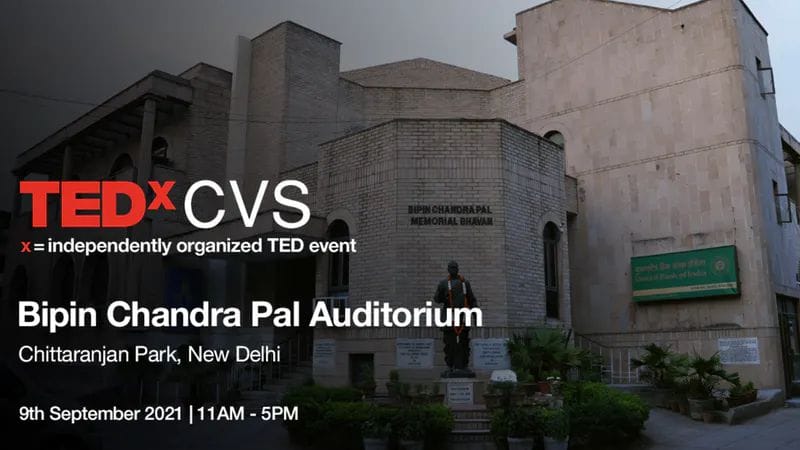 TEDxCVS is an independently organized TED event by the College of Vocational studies.
With speakers like Jeeveshu Ahluwalia, Aman Dhattarwal, Shraddha Gurung, Siddhant Rai Sikand it is going to be a fun-filled event. Coming out of the deadly pandemic and looking back at 2020- perspectives, ethos, and lives have changed.
Isolated yet in the midst of chaos. The listeners would take away the importance of pausing to catch their breath, come up for air amidst the racing mob, know how the idea of love, physical intimacy, social interaction, work, and life changed amidst the pandemic and how to cope with the unpredictable with the theme "Calm out of the commotion" The talks, academia, sharing experiences on the speakers and food, drinks and networking on us! 
Grab passes for yourself and your squad to TEDxCVS 2021. The first physical event after 2 years you've been craving for. See you.
Find us on: Instagram- @tedxcvs
LinkedIn- TEDxCVS
Mishika Sharma
+91-8287708459
Priyanshu Tanwar
+91-9717338814