The Economics Society, Hansraj College
Date : 15-10-2021 to 17-10-2021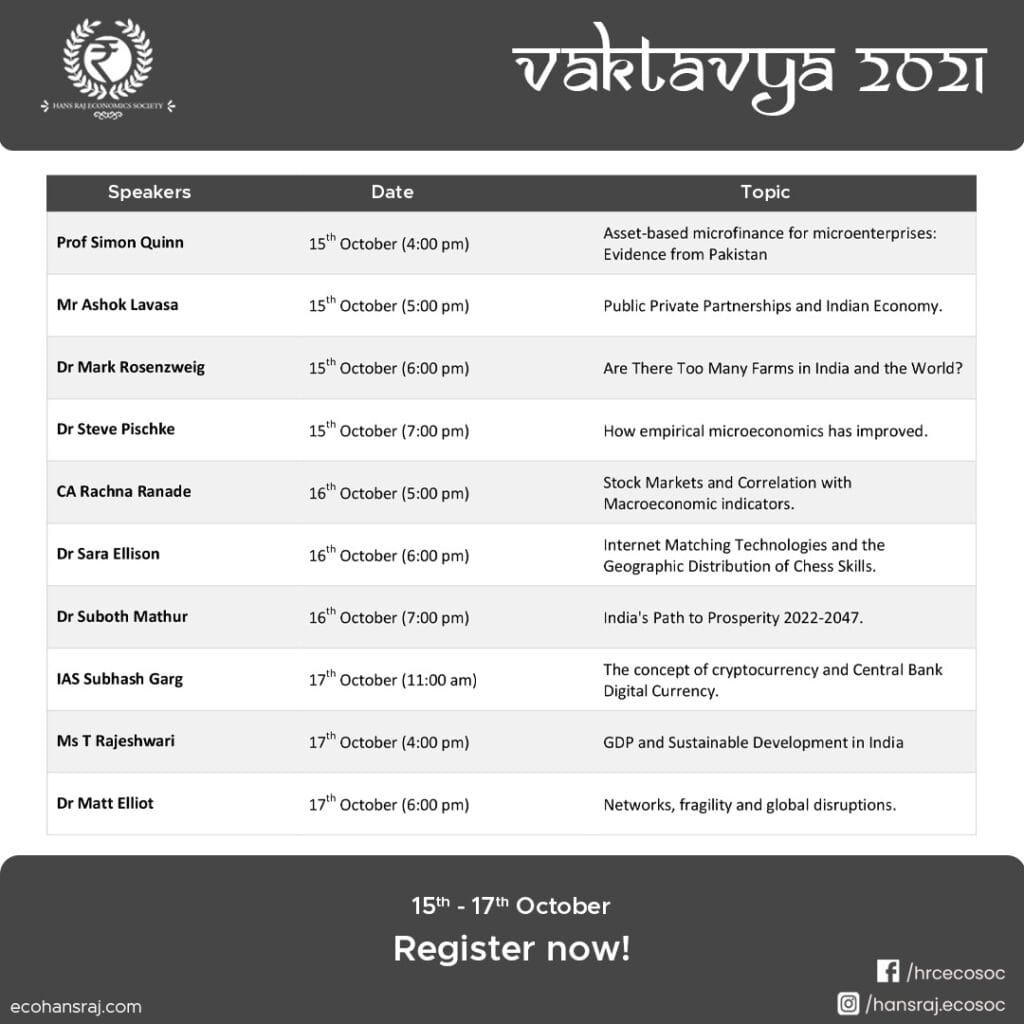 Description of the Workshop
To continue the tradition that started in 2019, we proudly present this year's edition of our flagship speaker summit- Vaktavya'21 is here to educate, inspire, enlighten.
The event consists of three days full of exploring economics with some of the world's most prominent economists.
The lineup consists of professors from esteemed universities all over the world, stock market analysts, and Indian bureaucrats (both former and current).
We sincerely hope to see you there!
Best regards, T
he Hansraj Economics Society
Additional Perks
Certificates to be provided for attending more than