Mode : Online - Google meet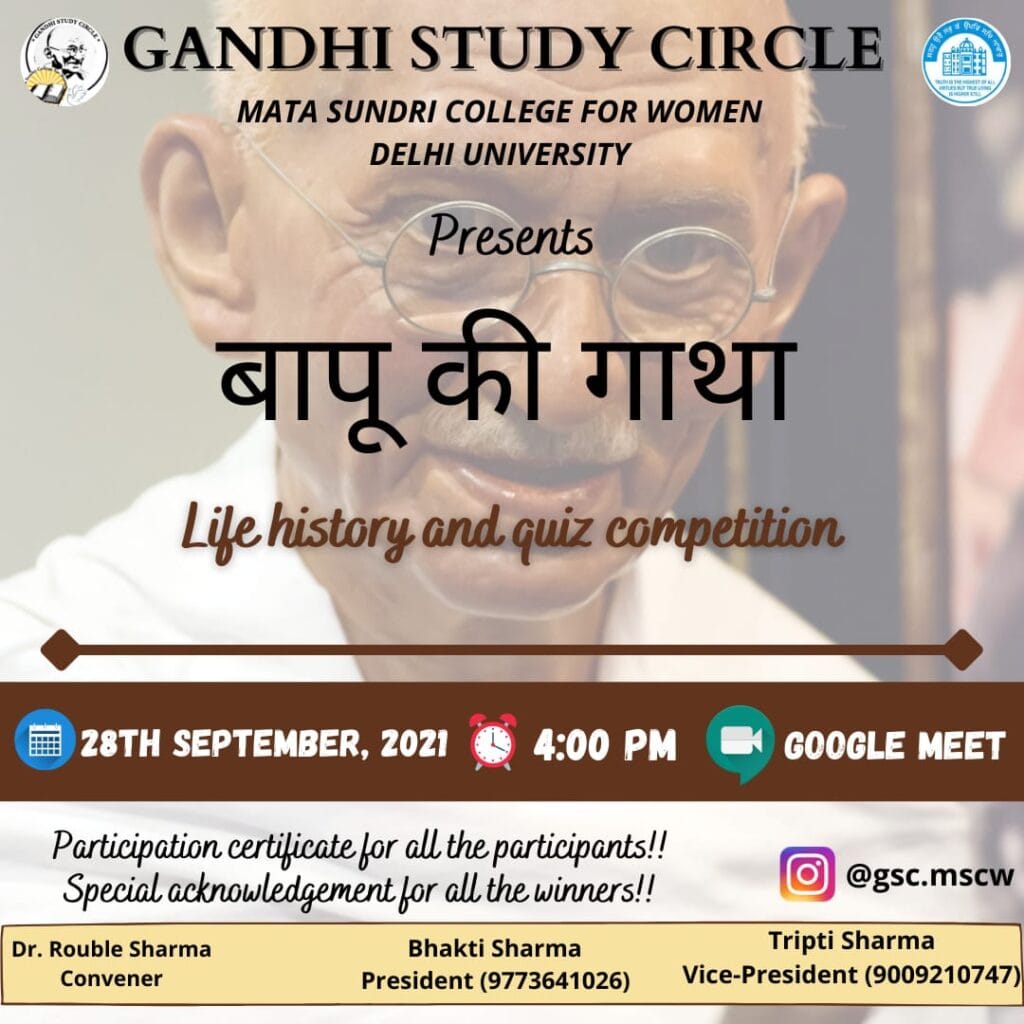 Gandhi Study Circle, Mata Sundri College for Women, Delhi University present Baapu ki Gatha.
Life history and quiz competition o 28 September 2021 4 pm onwards on Google meet.
We cordially invite you to attempt this informative ceremony in which you will find out how a common boy studying abroad became the father of the nation, how a dhoti replaced pant shirt.
It will be followed by a quiz competition to add to the grandeur of the event. Make yourself count.
Special Acknowledgement to the Winner
Participation Certificate
Bhakti
9773641026
Tripti
9009210747