Bollypirates : A treasure hunt Competition
Bollypirates : A treasure hunt Competition
CS Society, Kalindi College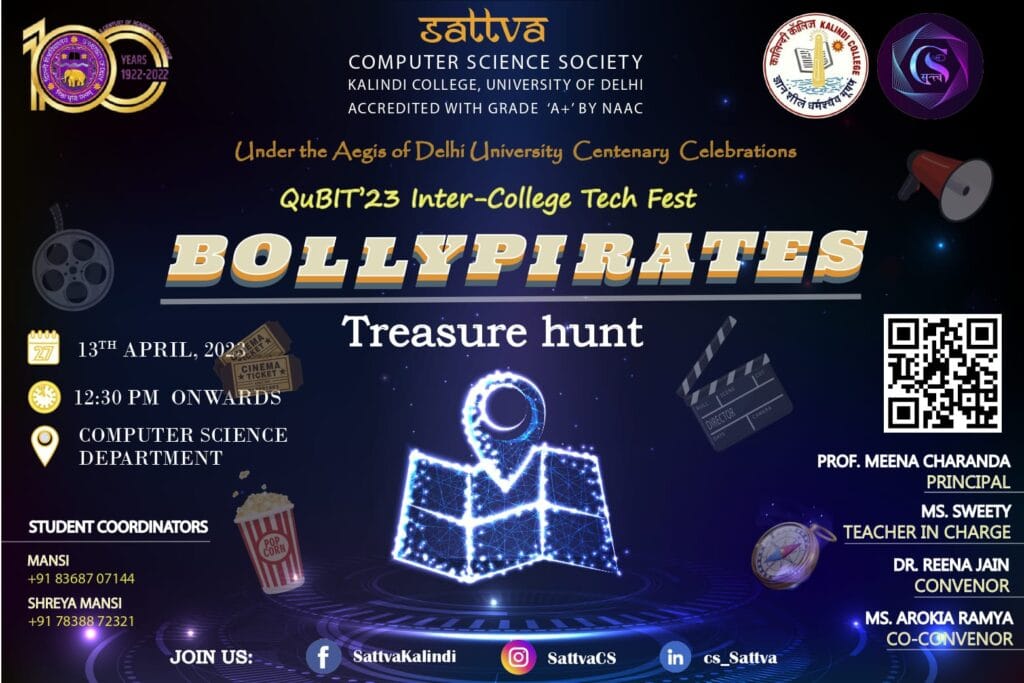 Bollypirates is the treasure hunt competition organised under QUBIT'23 which is the annual tech fest of Computer Science Society of Kalindi College, Delhi University.
It will be held on 13th April. Timings for the event are 1:00 Pm to 3:00Pm, so all the participants must report by 12:45 Pm.
The venue is August Kranti park, Kalindi College. The team size should be 2-4 members. The theme of treasure hunt is Bollywood. All the undergraduate students for all colleges are eligible. 
You must register beforehand as the unregistered candidates will not be considered.
Mansi Jangid
+91 8368707144