Mimansa, Sri Aurobindo College, Delhi University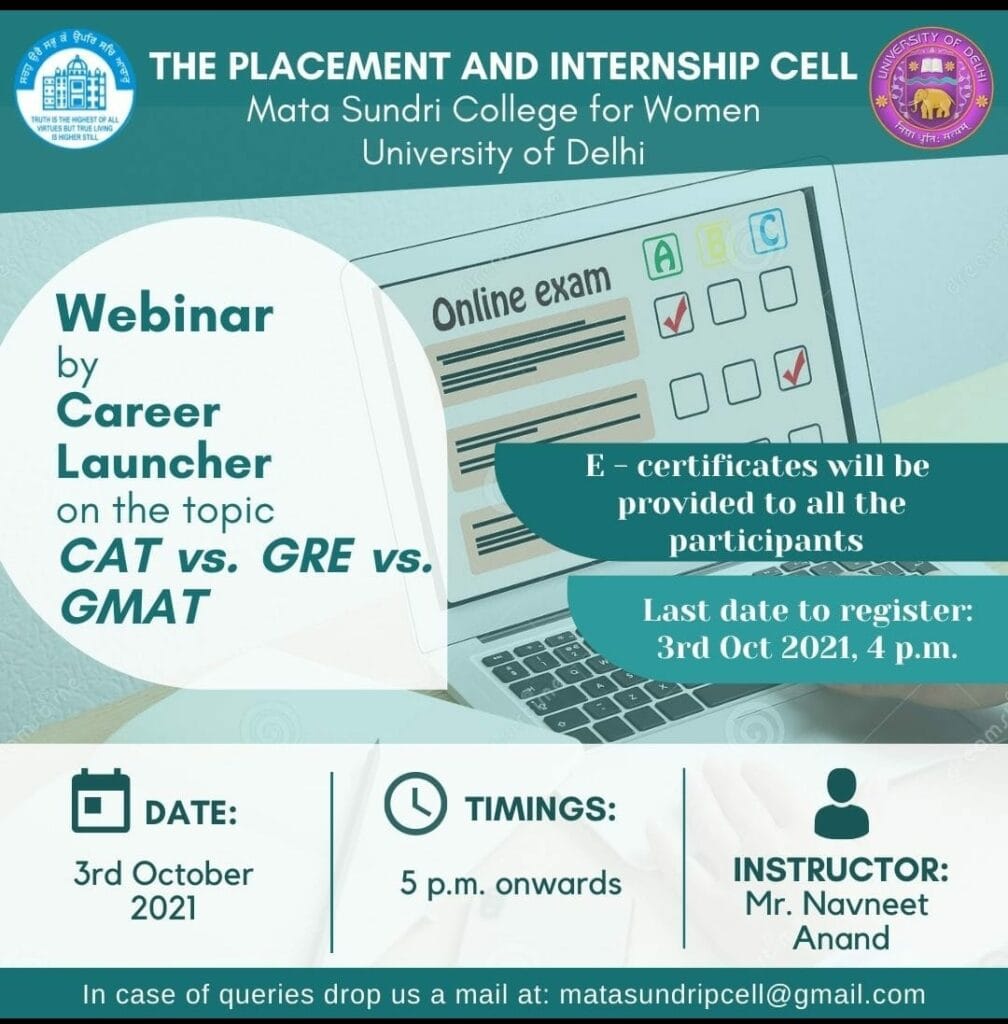 A Webinar on the topic CAT v/s GRE v/s GMAT in collaboration with CAREER LAUNCHER
ABOUT THE COMPANY:
CAREER LAUNCHER is Asia's leading education service provider and is led by a team of IIT-IIM alumni, who share a passion for education. It has established itself in the field of test preparation for exams like MBA/CAT, CLAT/Law, CSAT/Civil services, Engg/IIT JEE enabling thousands of individuals to realize their potential and make their career dream come true.
ABOUT THE SPEAKER:
Navneet Anand is an MBA – B.Tech with more than 16 years of experience primarily in the Retail Banking domain of the Financial sector. An alumnus of Narsee Monjee Institute of Management Studies, MBA Batch 2002. With vast experience in Banking especially Core Banking and served in various locations in 4 corners of Delhi in 14 years.
MAIN AREAS OF DISCUSSION
Difference between CAT, GRE and GMAT
Scope Of these exams
How to Crack these exams?