EDC-TIET Hosted its Annual Flagship Event, E-Summit'23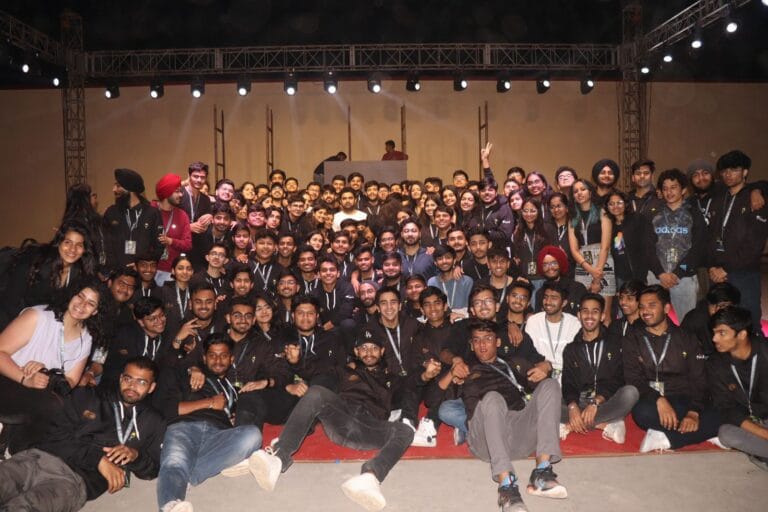 EDC-TIET, one of the most prominent Entrepreneurship Cells in North India, hosted its annual flagship event, E-Summit'23, from 24-26 February 2023 at Thapar Institute of Engineering and Technology, Patiala, to ignite the entrepreneurial spirit among the students and know in detail various aspects of entrepreneurship.
E-Summit'23 brought together aspiring entrepreneurs, investors, and successful business owners to share their experiences and insights on starting and running a successful business.
During these three days, three events were organized: Unwind, Internship Fair & Startup Showcase and BizConclave.These events gave a platform for aspiring entrepreneurs to unravel the secrets of entrepreneurship, connect, learn, and network.
On Day 1 of the event, i.e., 24th February, students participated in an informal eve, "Unwind". It was graced by the presence of two esteemed guests Mr. Sudeep Gupta, founder of Store My Goods, Mr. Ami Mishra, a renowned singer.
Day 2 of the event was dedicated to the Internship Fair and Startup Showcase, where students could meet and interact with representatives from various companies and startups. Students got to know about internship opportunities and gained valuable industry experience.
On Day 3, BizConclave was held where successful entrepreneurs and industry experts like Mr. Ankush Singla(Founder of Coding Ninja), Mr. Arunabh Sinha (Founder of Uclean), Mr. Saurabh Goel (Vice President of Tata 1mg) and Mr. Sony Goyal (Founder MissionCat) shared their experiences and insights on entrepreneurship. The event closed on a good note with an excellent performance by Vivek Saini.
E-Summit'23 was carried out successfully, and it provided valuable opportunities for students to learn about entrepreneurship and gain practical industry experience. Students got much-needed exposure and learning opportunities from diligent personalities throughout the event.