Kaleidoscope: A Marketing & PR Event
Kaleidoscope: A Marketing & PR Event
Lady Shri Ram College for Women
Date : 12-03-2023 to 18-03-2023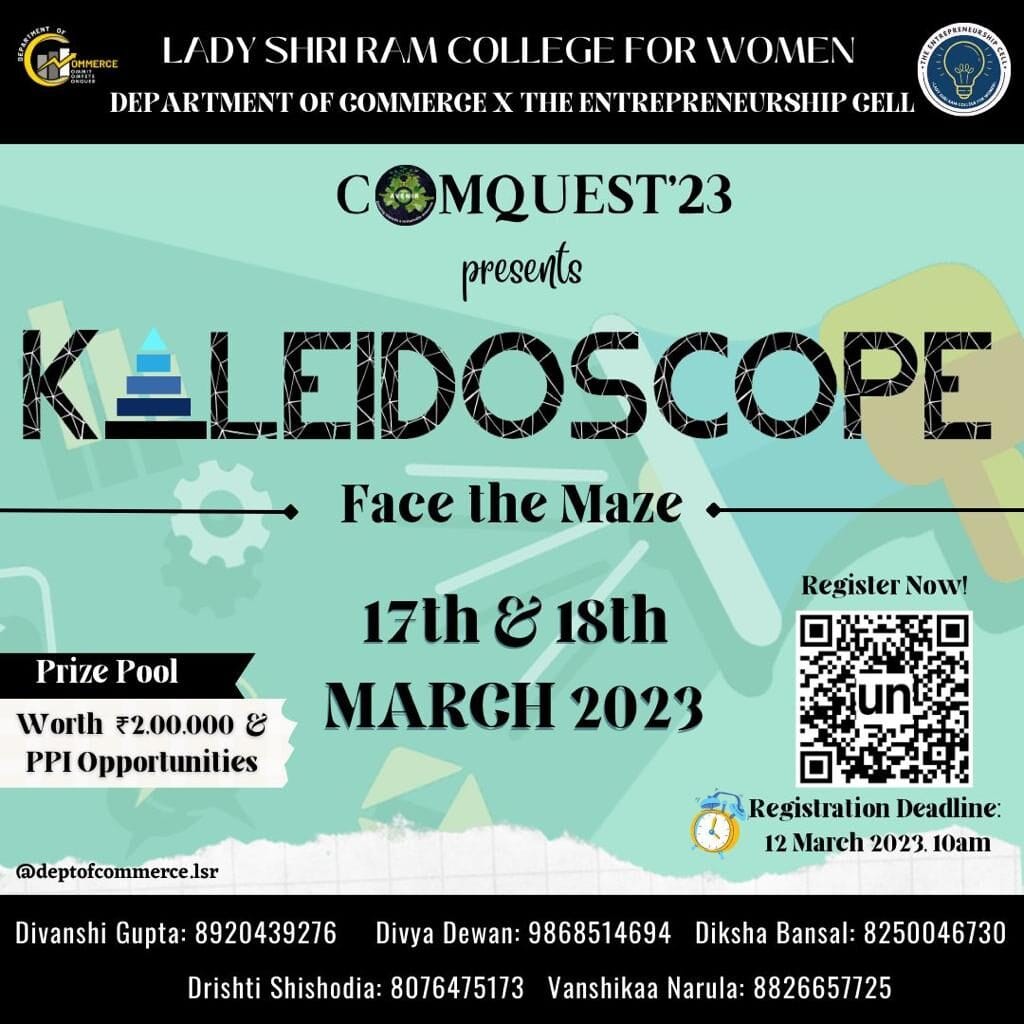 All that you need to know about Kaleidoscope: A Marketing & PR Event
"People do not buy goods and services. They buy relations, stories and magic"
Do you have a knack for problem-solving and a scrutinized mind? Is marketing any random product your forte and managing public relations is something you want to try your hands on? Well, then, you've reached the right place! 
Here's an opportunity for you to challenge yourself, compete with the brightest of the bright minds, showcase your skills, and get a reality check on the same. An open call to all the marketing aficionados to brainstorm and stimulate their creativity. However, the main question lies whether or not you have the ability to confront the hurdles and emerge as a winner: Kaleidoscope: Face the Maze.
Prize Pool worth INR 2 Lakhs+ and Pre-Placement Internship Opportunities
Team Size: 2-3 members, Cross-College teams allowed
For further details, contact:
Drishti Shishodia: 80764 75173
Vanshikaa Narula: 88266 57725
Diksha Bansal: 82500 46730
Divanshi Gupta: 89204 39276
Divya Dewan: 9868514694
What are the important dates & deadlines?
Registration Deadline 12 Mar 23, 04:30 PM IST
Let's Cross It 14 Mar 23, 05:00 PM IST
Winner- Rs. 5,000
First runner up- Rs. 3,000
Second runner up-Rs. 2,000
Participation Certificate
Drishti Shishodia
80764 75173
Vanshikaa Narula
88266 57725