L'Oréal Sustainability Challenge 2023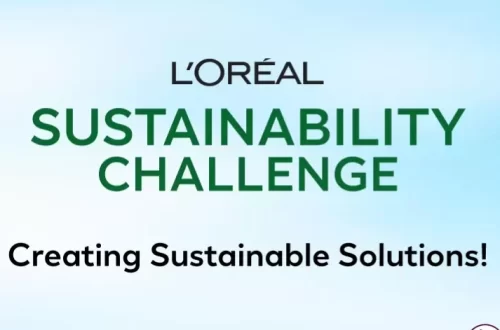 L'Oréal Sustainability Challenge 2023

L'Oréal S.A. is a French personal care company headquartered in Clichy, Hauts-de-Seine with a registered office in Paris. It is the world's largest cosmetics company and has developed activities in the field concentrating on hair colour, skincare, sun protection, make-up, perfume, and hair care.
At L'Oréal we are continuously striving towards an ever more responsible & sustainable business model. Our commitments focus on three key areas – the planet, the people, our products – with multiple initiatives and day-to-day actions to achieve our goals. We are committed to doing everything in our power to be exemplary. Very early on, L'Oréal became aware of the urgent need to address the challenges arising from the global environmental crisis.
Launching its 7th edition, L'Oréal is back with the Sustainability Challenge 2023. It is an all-Digital Challenge that resonates with L'Oréal's sustainability program.
CRITERIA FOR PARTICIPATION- 15 years to 25 years
Kindly contact the Organizer for further information on Collaboration.
Rewards & Prizes
Pre Placement Interview & L'Oréal Goodies
Participation Certificate