MH Souvenirs Shop: Where Creativity Meets Sustainability for a Better Tomorrow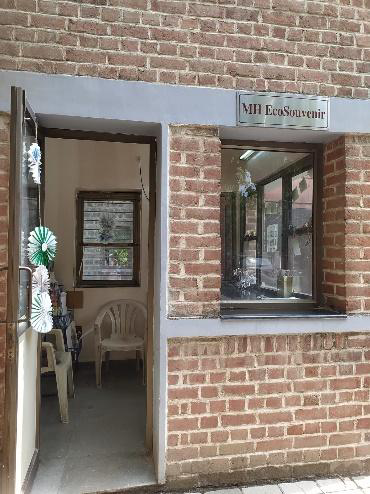 In the heart of Miranda House, a beacon of education and innovation, lies a hidden gem that not only dazzles with creativity but also stands as a shining example of sustainability. The MH Souvenirs Shop is not your ordinary gift emporium; it's a haven for conscientious consumers, a testament to the power of aligning with Sustainable Development Goals (SDGs).
Sustainability, the Guiding Star:
MH Souvenirs Shop is more than just a shop; it's a commitment to our planet's future. Here, sustainability isn't just a buzzword; it's a way of life. Every item on its shelves is carefully curated to align with the SDGs – a universal call to action to end poverty, protect the planet, and ensure prosperity for all.
Sustainable Product Shop
The college community found an eco-conscious haven at MH Vatavaran's sustainable product shop at Gate Number 3. This initiative, with its array of recycled paper products, saplings, seeds, and eco-friendly pens, empowered students and staff to make conscious, sustainable choices effortlessly.
Eco-Friendly Elegance:
From intricately handcrafted recycled paper stationery to ethically sourced fashion accessories, every product in the shop has a story to tell. These items not only celebrate creativity but also embody environmental responsibility. By offering products made from sustainable materials, the shop contributes to SDG 12 (Responsible Consumption and Production).
Educational Initiatives:
It's not just a store; it's a platform for education. The shop hosts workshops and awareness campaigns, imparting knowledge about sustainability, fostering a community that champions SDG 4 (Quality Education).
A Better Tomorrow:
Miranda House's Souvenirs Shop is a shining example of how creativity can be harnessed to support sustainability and align with global goals. It's not just a shop; it's a beacon of hope for a brighter, more sustainable future.
So, the next time you visit Miranda House, be sure to step into the MH Souvenirs Shop – where creativity, sustainability, and the SDGs unite to make the world a better place, one purchase at a time.
Tanisha Victor 
Research and Content Team Head, MH VATAVARAN,
MIRANDA HOUSE