NKC B-Section presents Pravaah 2022-23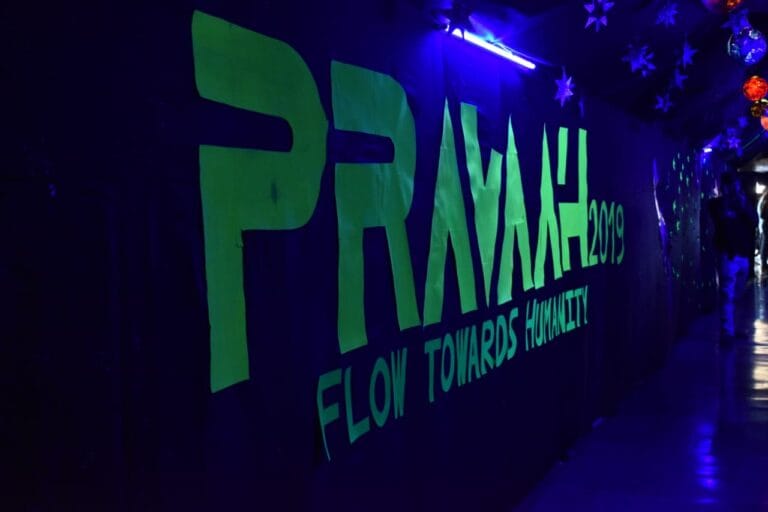 Nagindas Khandwala College of Commerce, Arts, and Management, Malad (West) has multiple departments like the Department of banking and finance, BMS, BAMMC, B.COM, B.A., BSC(ITCs) with each department having its fests.
B-Section of Nagindas Khandwala college is formed with the amalgamation of three-degree programs namely B.Com( Accounting and Finance), B.Com(Banking and Insurance), and B.com(Financial markets).
What is Pravaah, you may ask?
Pravaah – Flow towards Humanity; is an Intercollegiate festival organized by B-Section of Nagindas Khandwala College. B-section is formed by the joint efforts of students from BAF, BBI, BFM. It is an event that has gained popularity amongst the colleges in Mumbai.
Pravaah is a four-day event filled with passion, dedication, and divinity. It has something for everyone, from Fashion Shows, Dance, Music, and Mono-acting on Cultural day to Brainstorming new Start-Up Plans on Management Day, to playing games under the warmth of the sun on Sports Day, and everything in between.
The 1st day which is the management day consists of games that test your knowledge and mind power to such an extent that can even make your team's podium or break it. The day filled with excellence and brain agility turns out to be a day that is heaven for all the geeks and nerds.
The B-foundation day is wholly and solely dedicated to showing some sort of gratitude and giving it back to society. B-section organizes events such as cleanup drives, orphanage visits, old age home visits, and many more. We sincerely believe in giving back and expressing our gratitude to the society.
The 3rd day is considered one of the most enthusiastic and enthralling days in the whole fest which is the fun day. All the participants bring their skill set and put their whole efforts into winning their contingent podiums and ace it with ease.
The final day is a day filled with emotions and a lot of excitement as it is the cultural day. The day in which the participants show their talent in performing arts like dancing, singing, acting.
In this exciting world of vivid cultures, they have got you all sorts of events from fun games to management events along with e-sports.
The splendid amalgamation renowned as The B-section of Nagindas Khandwala College is pleased to announce the 19th edition of Pravaah with the theme Incredible India.
The astonishment is all you feel at Pravaah – flow towards humanity.
A land full of purity, where people show integrity, troops we will soon, have some patience and enjoy the Pravaah- flow towards humanity's fragrance.