Queerentine by Indian Institute of Technology (IIT), Gandhinagar
Indian Institute of Technology (IIT), Gandhinagar
Register by : May 15, 2021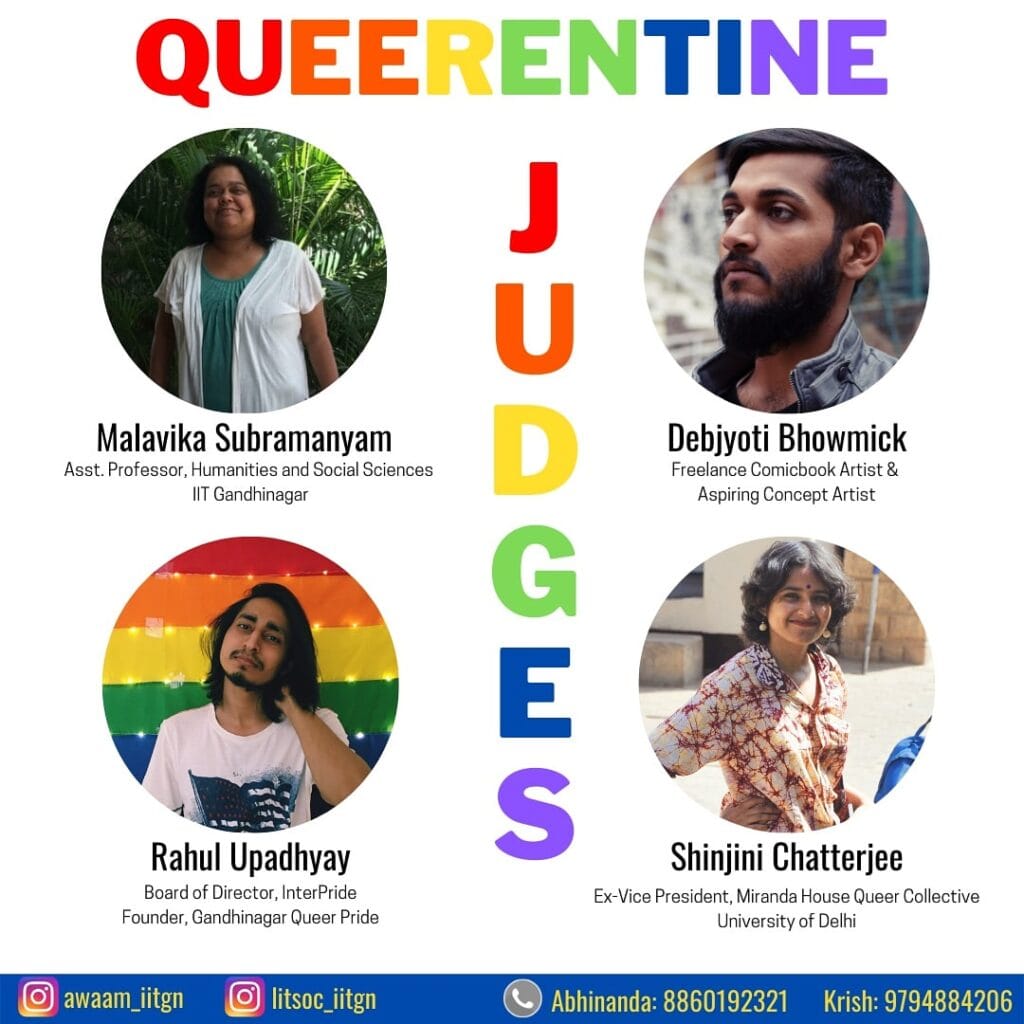 Greetings!
The literary club and Awaam; the society and politics group are celebrating pride through an online, national pride fest, Queerentine! We are accepting story writing, poetry, spoken word, or digital/fine arts submissions. 
Topics:
Pride Is Political
Breaking the Binary
Coming Out
Queer Visibility
Pride and Capitalism
Perks:
The top three submissions will receive goodies worth the following amounts:
1st Prize: Rs.1500
2nd Prize: Rs.1000
3rd Prize: Rs.500
The top ten submissions will also receive a t-shirt sponsored by IIT Gandhinagar! The deadline for submissions is 15 June 2021 and the deadline to Register is 7 June 2021. The judges' score for the entries will carry 60% of the weightage, whereas 40% of the points will be based on social media likes from the Literary Society's page.
Please refer to the document to understand the rules regarding entry submissions (https://bit.ly/3ckq0Sy).