RAAH-The Department of Business Economics,SGTB Khalsa College
Eligibility : Undergraduates, Post Graduates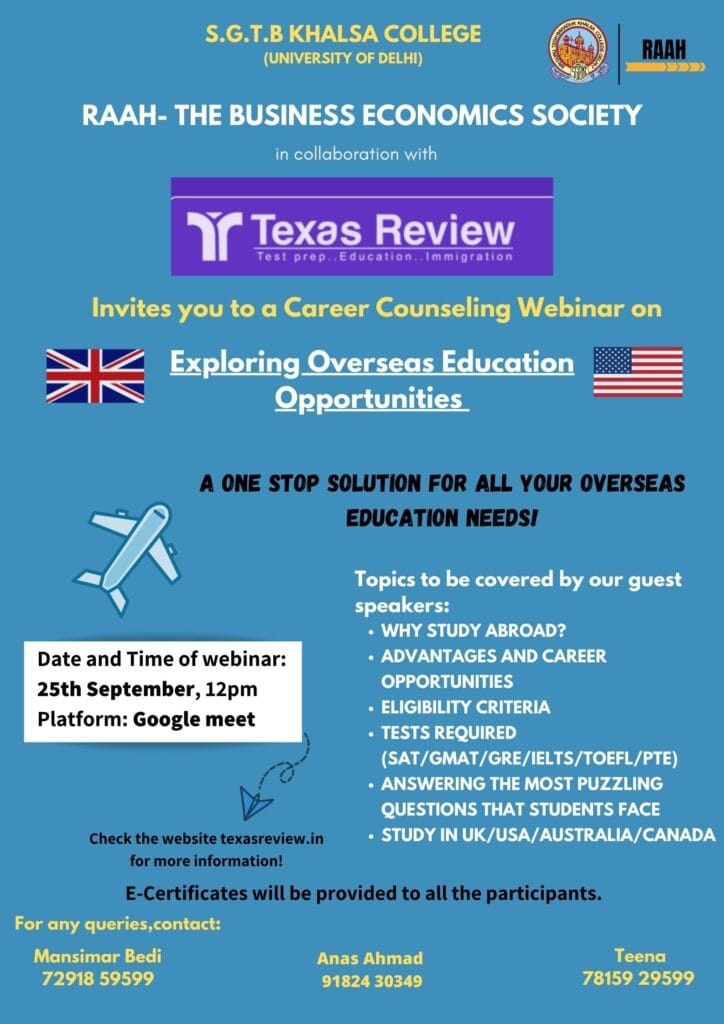 Greetings from RAAH:The business economics society of SGTB Khalsa College, University of Delhi We bring you a webinar on Exploring overseas education opportunities in collaboration with Texas Review!
Texas Review is a one-stop solution to all your overseas education queries. Our guest speakers will cover all the relevant topics like advantages of studying abroad, requirements, scholarships and much more.
Date – 25th September,2021 Timings – 12 P.M onwards Platform – Google meet 
E-certificates will be provided to all the attendees.
Participation Certificate