TEDxMirandaHouse- Through The Looking Glass
TEDxMirandaHouse - Through The Looking Glass
Miranda House Campus, University of Delhi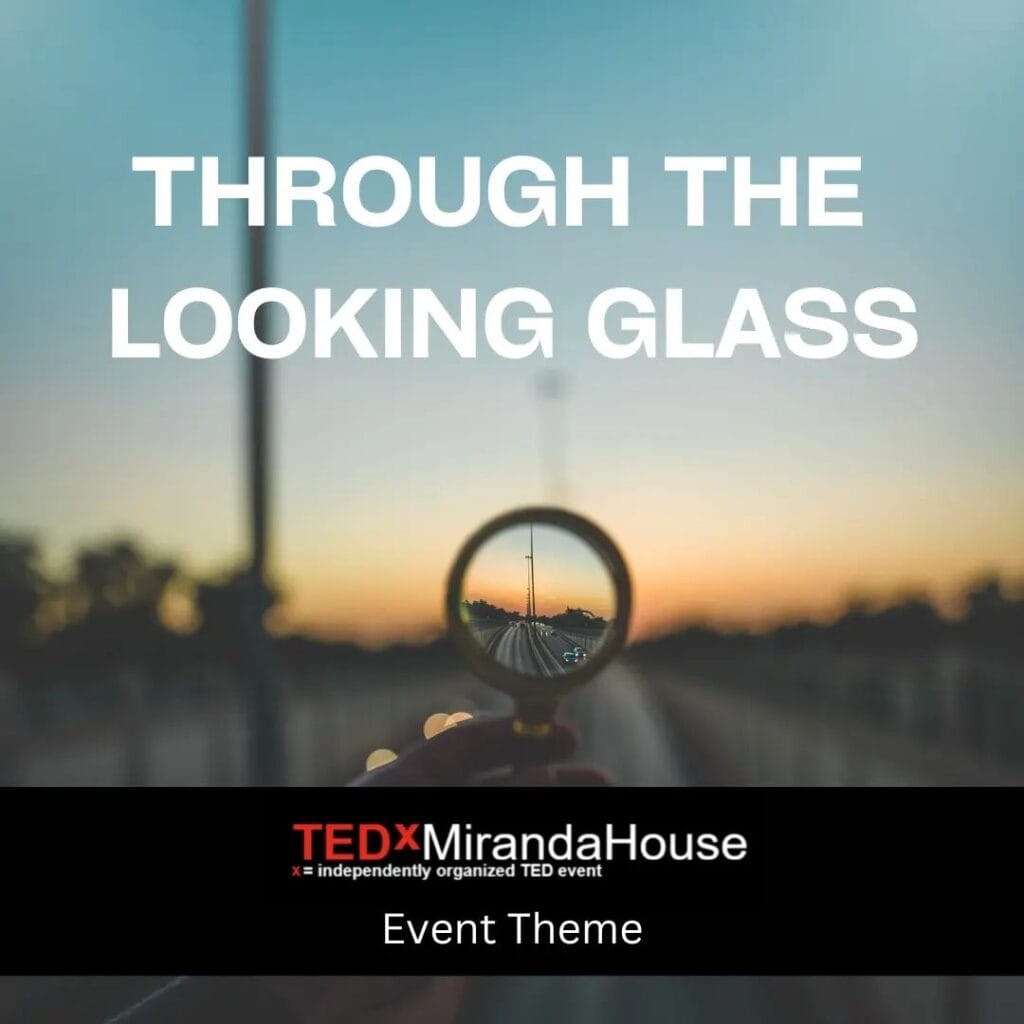 Greetings! 
We at TEDxMirandaHouse, are immensely pleased to invite you to our first ever offline TEDx conference, 'Through The Looking Glass'! With a stellar line-up of speakers delivering TEDx talks that encompass a diverse range of fields, we are sure to be able to cater to all your interests!
Here is a peak into our speaker line-up! 
– Ritu Dalmia Celebrity Chef, Restaurateur, LGBTQ+ Rights Activist 
– Amit Aggarwal International Luxury Fashion Designer, Avant-Garde Courturier 
– Naina Bhan Actor, Model and Film-maker. Lead role as Koel Kalra in the new Netflix series 'Class' 
– Moses Koul Actor, Model and Music producer. Lead role as Sharan Gujral in the new Netflix series 'Class' 
– Latika Nath Wildlife Conservationist and Photographer, Nat Geo's 'The Tiger Princess' of India 
– Eshan Sharma Founder of the Student-led history collective, 'Karwaan Heritage' 
– Vibha Galhotra Visual Artist, Fellow Asian Culture Council, Fellow Resident Rockefeller Belagio 
– Shamik Guha Co-founder and CEO, 'Altor Smart Mobility', Shark Tank India Season 1 Finalist 
– Sheetal Agarwal Pioneer of Medical Clowning in India, Founder of 'Clownselors' 
– Professor Someshwar Sati Associate English Professor at Kirori Mal College, Chairperson of the Indian Disability Studies Collective, National Award Winner Join us and watch them live as they share bits and pieces of their respective journeys to give you a perspective of life through a new lens! Limited seats are available, head over to the link below to book your seats now! 
 Venue: Auditorium, Miranda House College 
 Date: 24th February, 2023 
 Time: 10.00 AM – 4.00 PM 
Buy tickets here: https://www.tedxmirandahouse.com/blank-page Check out our Instagram page: https://instagram.com/tedxmirandahouse?igshid=YmMyMTA2M2Y= For more details visit our website: www.tedxmirandahouse.com For any further queries and concerns, write to us at [email protected]
Swati Bisht
+91 7696973841