The JOUST 2023 - CEREBRATE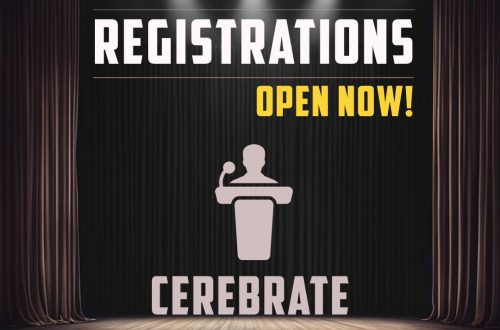 The JOUST 2023 - CEREBRATE
Jaypee Institute of Information Technology, Sector 62, Noida
Date : 5th November , 2023
Register by : 5th November , 2023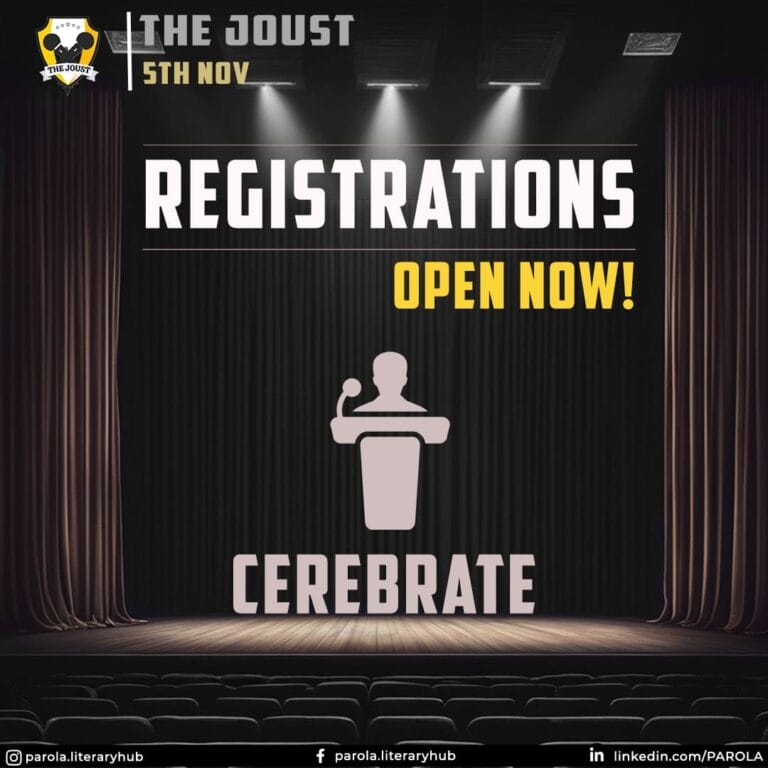 Parola , the Literary Society of JIIT is thrilled to warmly welcome all esteemed debaters as we present 'The JOUST 2023' 🌟. This is an exceptional opportunity to engage in meaningful debates and discussions with some of the most talented debaters of your generation.
An eloquent clash of minds, ideas and an intellectual jousting ground of ideas awaits at CEREBRATE: English conventional debate competition organized by Parola, the Literary Society of JIIT!
Details:
English Conventional Debate competition.

Date : 5th November , 2023
Day : Sunday
Venue : Jaypee Institute of Information Technology , Sector 62 , Noida
Topic will be released 24 hours prior to the event.
Registration fee: Rs 300/- per team

Perks-
✔️Certificate of participation
✔️Certificate of merit
✔️Cash prizes and trophies for all winners
✔️Food and beverages
✔️Networking Opportunities with top debaters of Delhi NCR

Join us for an unforgettable experience where you can hone your skills and shape a brighter future! 🌐

Contact Us-

Ms. Shrinjal Gupta
Director of Parola
+91 98189 65385
Ms. Radhika Jangra
Chief of Execution
+91 89051 19967
Mr. Yuuv Mittal
Delegate Affairs
+91 95997 18995
Mr. Manas Mittal
Delegate Affairs
+91 98183 22227
Participation Certificate