The JOUST 2023 - तर्कसंग्राम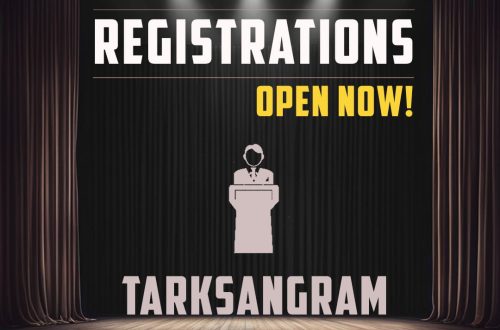 The JOUST 2023 - TARKSANGRAM
Jaypee Institute of Information Technology, Sector 62, Noida
Date : 5th November , 2023
Register by : 5th November , 2023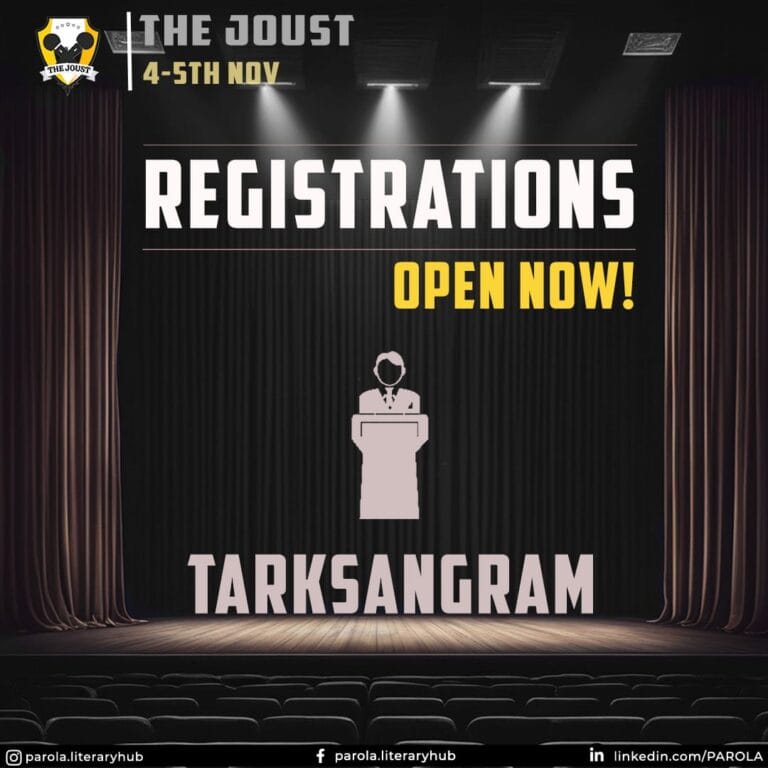 Parola, the Literary Society of JIIT, is thrilled to extend a warm welcome to budding debaters and eloquent minds as we present 'Tarksangram 2023′ The Hindi Debate Competition🌟. This prestigious event offers an exceptional platform to engage in profound debates and articulate your viewpoints alongside some of the most talented debaters of your generation.

Event Details:
HINDI : CD(round 1) + PD competition(round 2).
Topic will be released 24 hours prior to the event.
Date:
4th November (Round 1) & 5th November (Round 2)
Days:
Saturday-Sunday
Venue: Jaypee Institute of Information Technology, Sector 62, Noida
Registration fee: Rs 250/- per team
Perks:
✔️Certificate of participation
✔️Certificate of merit
✔️Cash prizes and trophies for all winners
✔️Food and beverages
✔️Networking Opportunities with top debaters of Delhi NCR
Email:
[email protected]
Instagram: 
https://www.instagram.com/parola.literaryhub/
Join us for an unforgettable experience where you can refine your debating skills and shape a brighter future! 🌐

Contact Us:
Ms. Shrinjal Gupta
Director of Parola
+91 98189 65385
Ms. Radhika Jangra
Chief of Execution
+91 89051 19967
Mr. Yuuv Mittal
Event Coordinator
+91 95997 18995
Mr. Manas Mittal
Event Coordinator
+91 98183 22227
Participation Certificate