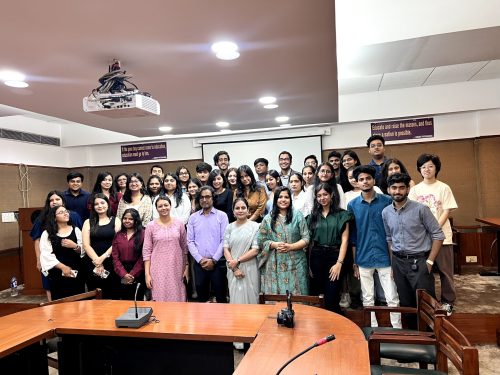 Serenity, The Mental Health Society of Dyal Singh College (Morning), brought forth its grand event, VERVE'23, on the 9th and 10th of October, a remarkable celebration of World Mental Health Day. The event aimed to promote awareness and understanding of mental health issues while fostering creativity and talent among the students.
The two-day extravaganza saw an array of activities and performances. On the first day, renowned speakers addressed the audience, shedding light on the significance of mental health and its impact on personal lives. A competition was held, recognizing individuals who eloquently addressed mental health concerns. Their outstanding efforts were met with well-deserved awards. Meanwhile, outside the college's Amphitheatre, lively game stalls added to the festivities, offering attendees a dose of fun and excitement. The day come to an end with a magnificent performance by Rishabh, the music society of Dyal Singh College(E).
The second day of Verve'23 featured a Slam Poetry competition, in collaboration with Spilled Ink, the creative writing society of DSC(M), where gifted performers recited heartfelt verses. Students from various colleges showcased their artistic flair through dance performances and thought-provoking acts, all centred around mental health awareness. A photo wall, in collaboration with Xposure, the Film and Photography Society of DSC(M), was set up outside the auditorium as a celebration of creativity from a perspective based standpoint. The event was made cheerful by the entertaining performances by Resonance, the Western Music Society of Dyal Singh College(M).
Throughout the event, diverse stalls outside the Amphitheatre engaged attendees with informative resources and opportunities to connect. Verve '23 wasn't just an event; it was a platform to break the stigma around mental health, promote self-expression, and bring together the community in support of a vital cause.
Verve '23 was an inspiring testament to the power of creativity, unity, and empathy in addressing mental health issues. It brought enthusiasm, happiness, and joy to the forefront, making a meaningful impact on the minds and hearts of everyone involved.