Vistrit Charcha- Group Discussion
Vistrit Charcha- Group Discussion
Gandhi Study Circle, Mata Sundri College for Women
Mode : Online - Google Meet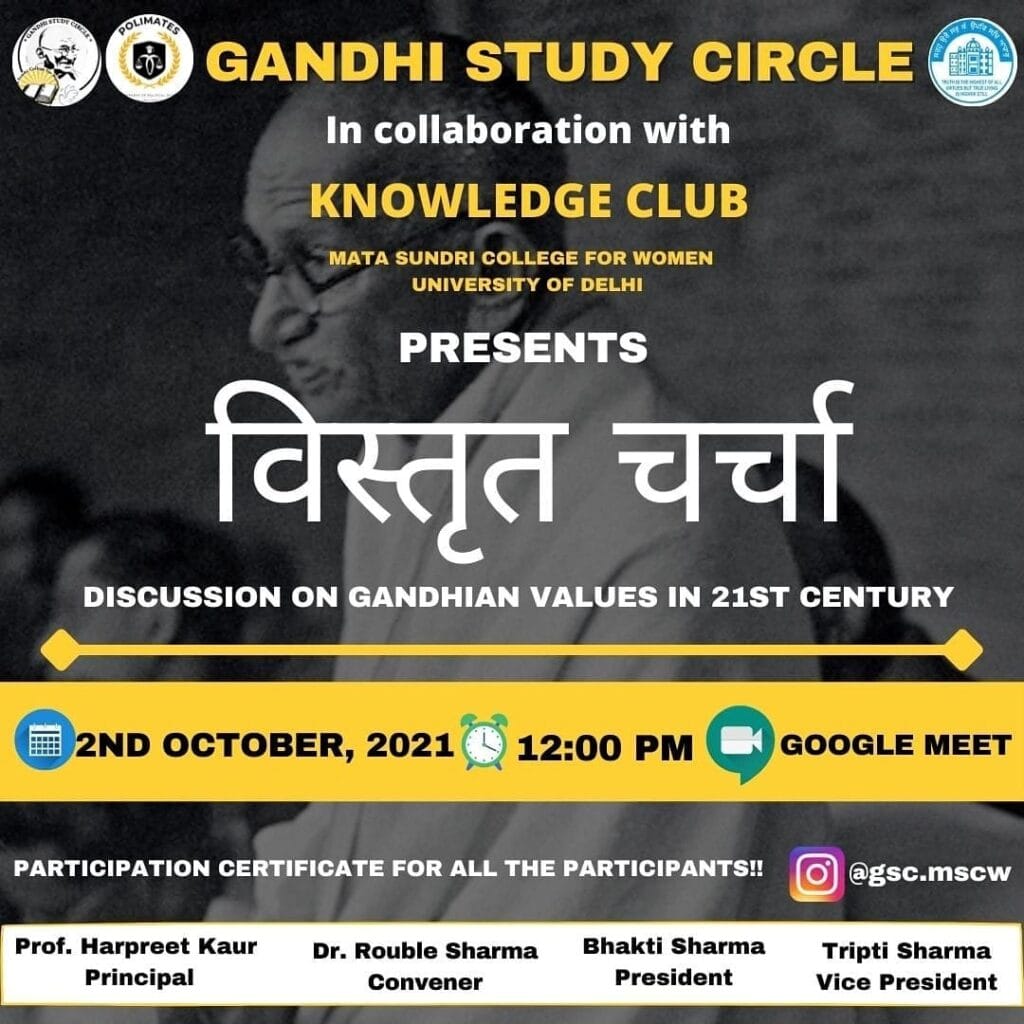 Let the speech be better than silence, or be silent…..what we say is Important so be a part of this event organised by GSC in collaboration with *KNOWLEDGE CLUB*
Discussions keep happening but this is a discussion about that person's life whose Ideas can change your life.
Aap saabhi se vinamra nivedan hai ki is samaroh mai bhaag le or iski shaan badhayen…. Gun dham hamare gandhiji shubh naam humare gandhiji
These days when a brother has become an enemy of his brother, the storm of hatred is flowing lets remember him on his 152nd birth anniversary and ask him to teach us the meaning of LOVE…. His life is his message.
Participation Certificate
Bhakti Sharma
+91 97736 41026