Date : June 27, 2021 - June 28, 2021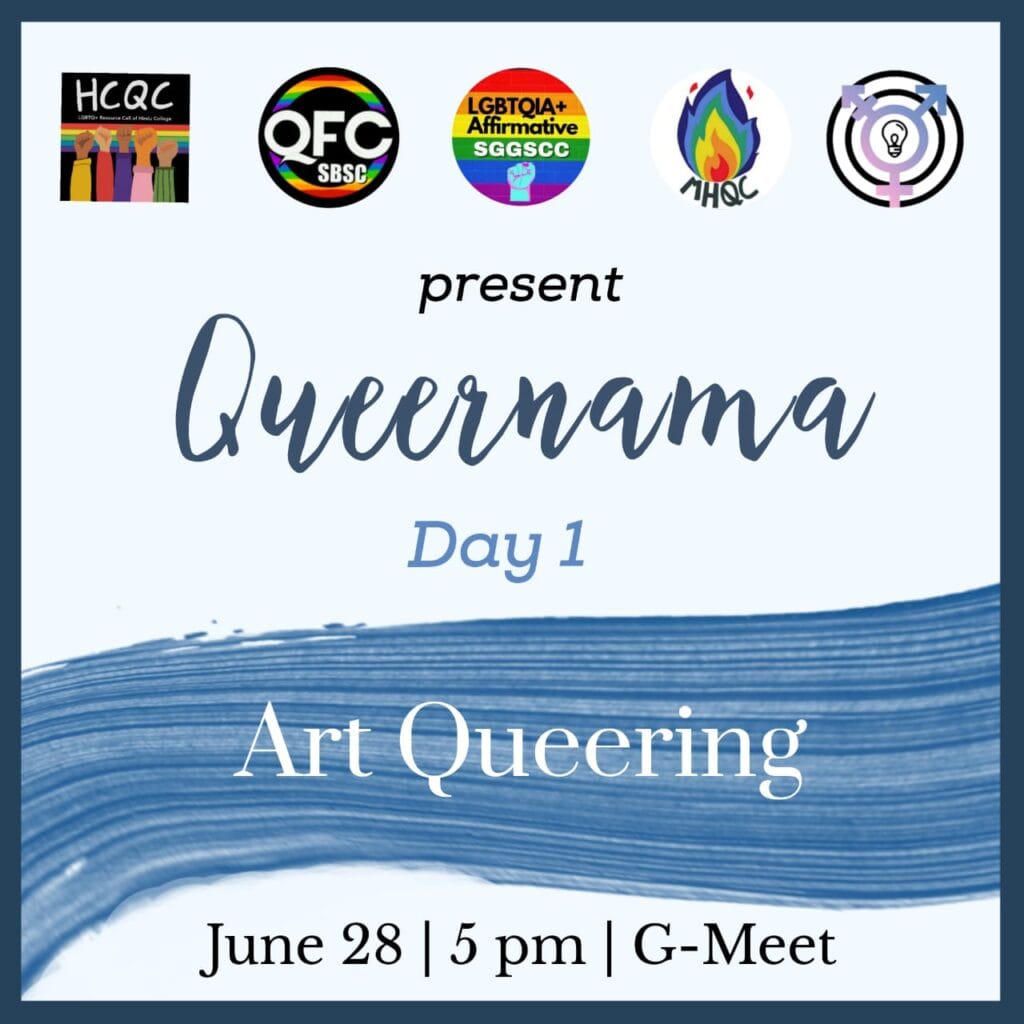 Celebrating pride this month and throughout the year, (Your QC) in collaboration with (other QCs) Hindu College Queer Collective, Miranda House Queer Collective, The White Rose Club, SGGSCC LGBTQIA+ Affirmative and Queer-Feminist Circle, Shaheed Bhagat Singh College invites you to a two-day event: Queernama 
Day 1 would be an informal Art Queering Session where everyone can make art, listen to good music, relax and connect with oneself and others in new ways. Register yourself to be a part of this fruitful and cathartic session!
Day 2 would be a Queer Artists' Line-up. We welcome all queer artists who are either experimenting with their art or looking for a platform to perform their work.
It will be a unique experience encouraging everyone present to meet and interact with each other and the performer in doing so, to take the story forward.


Participation Certificate