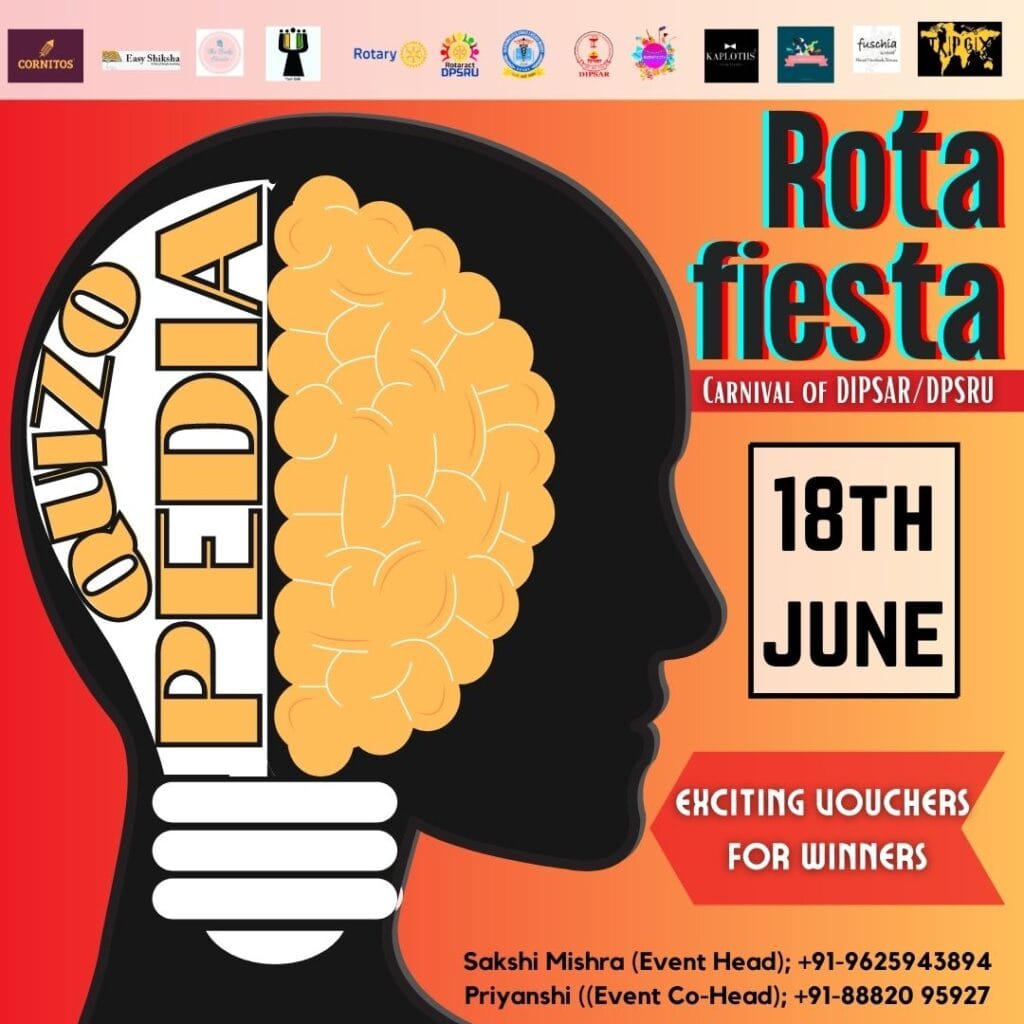 It is the right opportunity to showcase your knowledge. Rotaract Club of DPSRU invites you all to participate in QUIZOPEDIA and show your mettle to the world. What's more? Well, other than fun and thrill, we have exciting prizes for you as well.
Warm Rotaract Greetings
Rotaract Club of DPSRU brings to you QUIZOPEDIA
Quiz competition on general knowledge& Awareness of COVID 19 under Rota Carnival 2021.
Interested candidates must follow these Guidelines 
1. There will be 4 rounds of questions.
2.Those participants who will give right answers will go to the next round, until we get the winner of the competition.

Register now and put your potential to test ! 
Participation Certificate
Rtr. Sakshi Mishra
Event head
+91 9625943894
Rtr. Priyanshi
Event co-head
+91 88820 95927