Together Against Covid -19
Together Against Covid -19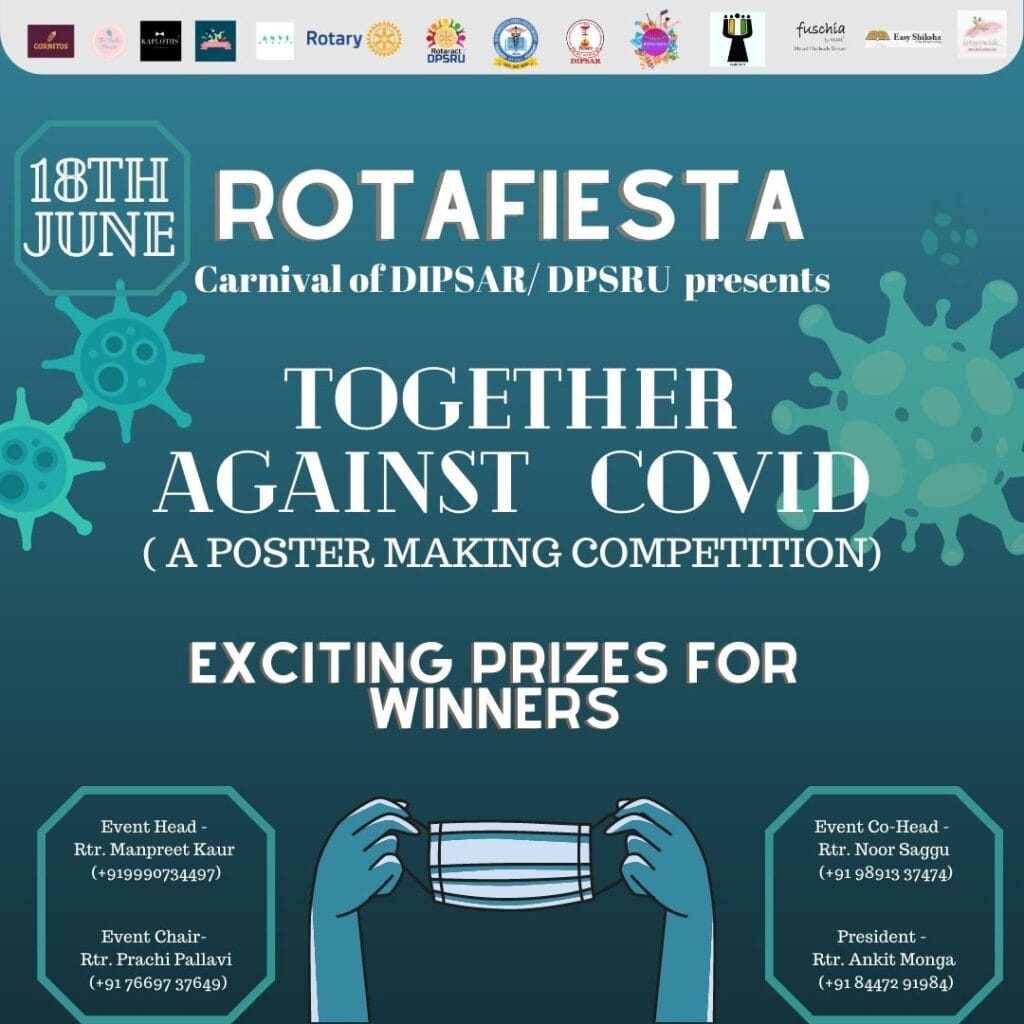 Get ready to embrace the artist in you as Rotaract Club of DPSRU brings to you-
Together Against Covid -19
A Poster Presentation competition under the Rota Carnival 2021
Theme
Posters are to be made under following categories-
1) Emotional well-being and coping during the covid-19 pandemic
2) Financial crisis during covid-19 pandemic
3) Role of healthcare team in covid-19 pandemic
Judge 
Dr. Vibhor Dudhraj- BDS, MIDA , MPH from DPSRU
Dr.Debraj Mukhopadhyay- Epidemiologist, MPH from DPSRU
Interested students must follow these guidelines
E-Poster Size: cm: (format W * H) 19.05cm * 33.87cm
File Format: Save your file as a PDF for quick and easy upload.
Each participant should submit one entry only.
The E-poster will be judged according to the following criteria: creativity and presentation; originality; and relevance to the theme.
All poster entries must include relevant research information, current affairs or case studies related to the topic.
Participant name or identifying mark must not appear on the E- Poster; however participant has to write name, university/ college name and contact number as text.
All E-Posters must be the original design and creation of students and must cite any content obtained from existing sources using appropriate footnotes and references.
Plagiarism will result in disqualification.
Decision of the jury will be considered final.

Register now and join us for a remarkable journey ahead!
Participation Certificate
Rtr.Manpreet Kaur
Event head
+91 9990734497
Rtr. Noor saggu
Event co-head
+91 9891337474